Why Bitcoin Cash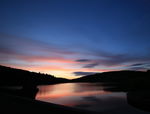 Bitcoin cash is for more reasons. I do not know where we can start. But we can anyway analyzing the idea why bitcoin cash.
No one can solve any problem with fiat money at the present moment and specially in the developing countries. Where people there complain about the low value of their currency.
It is clear for anyone that bitcoin cash represents an opportunity for them . Because an altcoin as BCH can go higher or lower , there is a chance to build a future.
But if we take a look at fiat , there nothing like this . It is going lower in value each year. Inflation is a main obstacle .
In the past , people were not aware and seeing crypto as shit but things are completely different .
Crypto and mainly bitcoin cash are having positive impact on people life . The reason many countries opened war on crypto.
The idea that bitcoin cash is the fiancial freedom , can be logically accepted where people can earn it even without using fiat to buy it .
I have seen that people now no longer use fiat even to buy internet. Basically , they use bitcoin cash because lack of fiat
Now bitcoin cash is for many reasons and it is specially for financial rescue . Lots of people use for their basic needs. Everyone can launch an investment and make profit using bitcoin cash . There are many who wish to be entrepreneurs and now they see BCH as way to reah that goal. Are you sure what are you talking about ?
Yes I am . I can see the truth if one million users fall in love with BCH at the end of 2021. So No more troubles . Another 2 million will join the circle of adoption. A few years , May be more 100 million. Bitcoin cash has its own beauty of attracting people to it and no one can deny that now .
Bitcoin Cash Non Stop
I cannot find the words but what I can say . Bitcoin cash for you and me and all the humanity . We change life to better and live in peace with diffrent nations . I use bitcoin cash as a sign of peace and encourage to love and use it .
What can I say more ?
I am on the road of success and bitcoin cash is mainly part of it and never think one day I use it as my favorite crypto. But this is destiny. BCH for the future.
My bitcoin Cash Quotes
My love for Bitcoin Cash is deep and unending. There is no better way to characterize this sentiment than with words from the great poet, Samuel Taylor Coleridge: "Love you I do, with a love that shall not die."
Love you I do, with a love that shall not die.
And as my soul lives on in the body of my dearest bitcoin cash,
so shall we live on together in spirit and in truth.