What are the different earning opportunities in Metaverse games?
Metaverse is still one of the hottest topics for discussion in the crypto world. Many expert blockchain leads are trying to create metaverse and I would say Metaverse games are the best fit to start with. With the help of Blockchain, the gaming development might be a bit slow when it comes to player interaction but from the security perspective and from the fact that people are able to earn money from playing games, this is definitely the future.
There is a high possibility that most of the open-world games we currently have and admire would get converted to a Metaverse game where cryptocurrency would be involved and earning opportunities might be introduced. This is definitely going to be the future and with VR tools this might as well give a real-time experience too.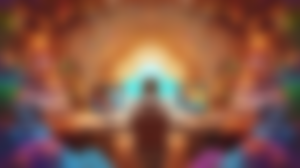 Trading and collecting in-game assets is the first use case that most of the games are going to bring. We already have games on Hive and WAX blockchain that provides a facility for the players to trade their in-game assets for a good price. There are also ways in which people can acquire these assets with the help of gameplay or luck. When some of these assets are sold in the market for a good price, an earning opportunity is created. People can make this a thing for a living. Apart from the regular cryptocurrency trading or share market trading that people do, in-game asset trading will also be very popular and can create a huge income stream.
Many people use play to earn features in the game to get their regular source of income. People can easily make money by investing in games and by just playing games. This is going to be the future of the gaming industry. Along with the fun experience they get with all the modern tools available. People also get an opportunity to make money for their living by just sitting and playing the game.
This is definitely going to be next-level stuff. When I used to play GTA, I was delighted to spend a lot of time in Gym and driving a taxi for gaining some money in the game. Imagine people driving a taxi inside a game to make their living in the real world. This is definitely a possibility with the help of metaverse games. There will soon be games in the future where people will have to spend money inside the game to get some comforts and at the same time people who can earn by providing the comforts to the other players. This is more like a give-and-take thing but inside a metaverse game. This concept is still in its early stages but this is going to be the future of gaming for sure.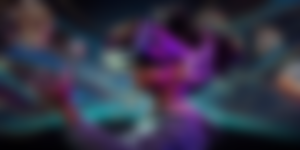 People who have great imagination would be able to create their own world inside a metaverse game. Imagine if all these games are globally connected and one person can enter another person's world and they pay a fee for that. This is how the economy can start working. We can even create a world with dinosaurs and there is no restriction on what someone can do with their imagination. With modern technology and AI, the possibility is in such a way that even game design can be automated. In another 50 years, this is going to be taken to a new level and new experience.
---
If you like what I'm doing on Hive, you can vote me as a witness with the links below.
Vote@balazas aHive Witness
Vote@kanibotas aHive Engine Witness
---