Safety in booking profits and making real world investments
When more people are entering the crypto space, there are also people who keep saying that crypto investments are very bad and one should be very careful with that. I stand in the middle of these two ideologies. The reason is that there can be risks on both sides. I personally think that it is also not good to try something out because we know that there is a risk is also again a risk. With our money, we can never do safe investments. Everything comes with a risk and we have to identify only how big the risk is. Some risks can be very small and some risks can be very big.
When more and more people are joining the crypto space, this can come as a surprise. I'm not against people doing crypto investments but this is mostly for folks who are in the crypto world for a longer period of time. I wanted to highlight that real-world investments are also very important than just doing crypto investments. I understand sometimes crypto can be a fast income but the risks are also high. Real-world investments can be slow income but if we choose the right one, the risks can be a little low.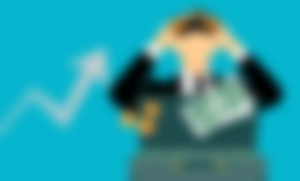 Whenever we get a chance, we should be taking our profits out because, for all the efforts we have made, we should also be taking the fruit from that. At least a minimum value should be taken out as profits so that even if anything disastrous happens, we are safe with some money for all the efforts we have made so far. This also reminds me that I should personally be doing this and I do have a realization that I have not taken any profits yet so far and have been keeping my earnings inside the crypto world. Sometimes I lose a lot of money and sometimes I gain a little too based on the market conditions but I hope someday after my soft goals are reached, I would be able to book profits and take the money to the real world too.
The major advantage we get in making real-world investments is that the crypto market conditions will not affect the real world and we are free to do any investment over there. Most people can prefer picking safe investments in the real world. There can be situations where even the crypto market can affect the real world but we are too far from that and there is no such crypto adoption right now. When more people join the crypto space, there is a possibility for this to happen. It is similar to how the share market affects other real-world investments. It might have an effect but not in the near future. So we are good.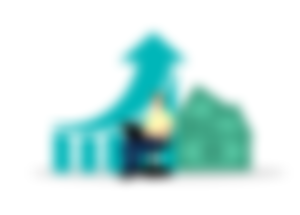 This is one of the biggest problems we face in the crypto world. Every day we keep hearing about new regulatory changes in one country or the other. The government is also trying hard to bring this under regulation but it is still being a challenge. In real-world investments, there are opportunities available for keeping the investment safe and under all government norms. This is one of the biggest advantages of choosing real-world investments over crypto investments. Some countries have clear regulations on crypto investments. We can just follow those regulations and take the profit out to the real world and invest the money further on other real-world investments instead of keeping everything in the crypto world itself.
---
If you like what I'm doing on Hive, you can vote me as a witness with the links below.
Vote@balazas aHive Witness
Vote@kanibotas aHive Engine Witness
---