Roof top solar should be a mandatory thing for new homes
Real estate is having good demand near my area. I don't know if that is the case in other places and other countries as well. But people are either renovating their own house or purchasing a new flat. This has been the case everywhere. I see this as a good opportunity to enter the real estate market. A few years back this was not the case and people struggled to sell their flats and people also stayed away from real estate investments. But things are changing now. I also heard that people are able to purchase a house in the US for a cheap price compared to a few years back.
Real estate investments have started increasing everywhere I suppose. In addition to this people are also planning to have all the latest sophistication in their new homes. By default houses come with a security system installed and so many other automations and features. All modern technology is being used here. Solar implementation is also one such feature that can be considered by the engineers and civil planners.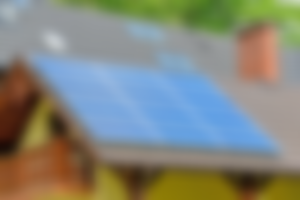 In my opinion, solar panels can be installed for a very decent price these days. Especially in a country like India, the efficiency of the panels are also very good. When someone is constructing a house by spending over 1 crore in India to build a house it wouldn't be too much to spend another 5 Lakh to create a setup that would power the house.
I understand that this technology needs improvement and there are so many parameters to be considered but things have changed a lot in the last few years and they are not as costly as how they used to be. People say that it is a one-time investment that would solve the power needs for a house and that would last for nearly 25 years if all goes well. Even in a case where the efficiency drops, additional panels can always be installed.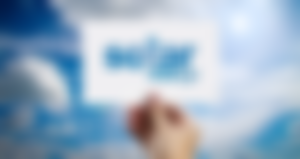 They are already cheaper. I understand that but it would be nice to get the panels at the price of a glass door we would install for our house. If the price of Solar panels and glass are the same, people would be interested to cover the entire house walls with solar panels. I believe the technology needs to be improved a little bit for more efficiency but that's a different story.
I'm sure there are possibilities to make the panels cheaper because the raw materials are cheap but the making cost is what is high. Every country should have a unit doing manufacturing. For example, we are importing Solar Panels from Germany. If India starts manufacturing their own solar panels, it would be an awesome thing and long-lasting growth.
When people are ready to spend so much on their new dream home, it is also nice if they could spend some more money to install a rooftop solar panel. Some governments and private parties even offer a cashback if they produce excess and share it back to the grid. In some places of India if someone is producing excess power, they would be able to accumulate credits and those credits can be used during the night time when they need power or during other days when the power consumption is high. With the help of this strategy, some people even make their electricity bills zero. It would be wise to explore these options.
---
If you like what I'm doing on Hive, you can vote me as a witness with the links below.
Vote@balazas aHive Witness
Vote@kanibotas aHive Engine Witness
---