Powered up 1000 Hive today
Every new month is a new opportunity to power up more Hive and grow the account. I have made several articles in the past explaining multiple opportunities available on Hive to earn. Play2Earn games are going to be the next big thing there have been so many new games on Hive and there are a few more games yet to come too. Like everyone else, I'm also excited about all these new games and the new investors that they would bring to Hive.
Whenever a new month starts, we start it with a huge power-up. I was able to power up Hive every month for the past 3 years and have been doing it this year too. The only difference is that I'm able to power up a good amount of Hive this year. I think stats are also a great motivation and it helps in staying consistent and determined. Most of the time, I keep staking my liquid Hive and then powering it up on the first of every month. This has been my practice or a ritual for me I should say.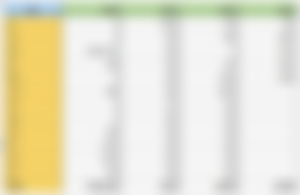 The above is my power-up data for the past 4 years. Ever since I started my journey on Hive I have been holding my Hive tight and in recent years I was also able to power up lots of Hive with the intention to grow my account. Most of the liquid HBD rewards I get from posting also go into Hive Power towards the start of the new month. Compared to the last few months, I did not power up more Hive. The last 3 months were very great but today the power-up is going to be only 1000 but that itself is a decent amount I think and I'm not even sure if I would be able to do this every month.
Currently, I have reached 64k Hive power at the time of writing this article. I had set myself a goal to reach 100k Hive Power before the end of the month. The progress is slowed down a little bit but I will keep pushing and at least reach 75k Hive power before the end of the year. But if the project I work on Hive starts giving me a decent revenue, maybe I should be able to reach 100k Hive power and I want the price of Hive to be like this at least until I reach 100k Hive power. This way I would be able to reach my goal with I have to opportunity to get Hive cheap.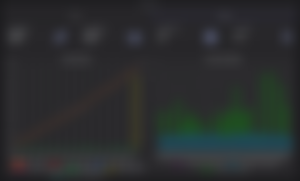 The above graph is a very good data representation to see how the account is growing on Hive. The first use case of Hive is the fact that this is a blogging platform and people earn from this platform in the form of writing articles. The growth usually is happening from the Author rewards and the curation rewards we get on Hive. My author rewards did not do very well in the last two months but the curation rewards are pretty decent and have been helping in growing the account HP.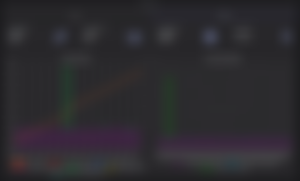 @balaz is my witness account and mostly the activity on that account is the producer rewards from the witness node. That account is also doing pretty decent as the graph is showing an upward movement. I used to have all my HBD in that account it was over 4000 HBD. But recently I had a need to withdraw it. I have been thinking of converting all my HBD to Hive and just waiting for the Hive price to get better to sell them for a decent profit. Maybe after the price of Hive crosses 1$ per Hive, having HBD would be a good idea if I'm not wrong.
---
If you like what I'm doing on Hive, you can vote me as a witness with the links below.
Vote@balazas aHive Witness
Vote@kanibotas aHive Engine Witness
---