Participating in Leo Power up day
Leofinance is one of the most active communities on Hive and has been constantly experimenting with something or the other and have been building heavily on Hive. I have to also say that apart from Hive, Leofinance also brought some opportunities and people from other blockchain platforms as well. Every month 15th is celebrated as Leo Power Up Day. In order to be a part of it, people power up their LEO and show their support. Last month I missed participating in Leo Power up day. I'm glad that today I was able to participate and power up more than 500 LEO today. Looks like my road toward becoming a Lion is looking smooth. I still need much more LEO to reach Lion status which is 15k LEO power.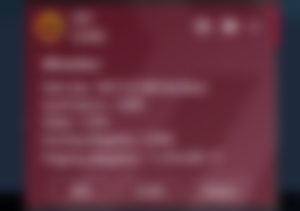 I had a goal set for myself to reach 15k LEO power before the end of the year. The sooner the better right? I have now reached a total of 11300 LEO power already and I believe this is a great growth comparatively towards reaching my goal. Maybe I can also do a lot better but this is solely based on my earnings from the community. I accumulated all the author rewards I earned from posting and used them to power up Leo power.
I still remember the days when LEO used to be priced at 1$. I don't think that can happen again because there is too much supply now and very limited burning is happening. But I'm confident that with the adoption campaign, they are doing, there is a high possibility that LEO can start doing better again and hopefully, the price of LEO should also start pumping again. There used to be a time when the price of LEO was a nice deal when ads revenue was used to purchase LEO back from the market and burned. These days it is not happening and there are literally no buybacks on LEO. Looks like the community has also already invested enough and a very limited number of people are buying and powering up LEO regularly.
I was also thinking if I should be buying LEO in one shot and powering them up to reach my goal of 15k LEO power. Though I believe in LEO, I was a little concerned because the price has not gone up for quite some time and I already had a huge loss in CUB investment. I did not want to experiment with catching a falling knife. I'm sure LEO Finance may not end up like a falling knife but until the bull market is back and if there are more opportunities to reduce the supply or bring more valuable investors, it can be hard to keep the price pretty decent.
I have delegated all my Leo power to the @india-leo account. Indiaunited is a community on Hive for Indians. If we delegate our Leo power to the community, we can support manual curation and at the same time, we also get more than 100% rewards from curation. The community shares all the curation rewards earned by the account with the delegators.
Recently the team introduced Leo Threads. I'm yet to explore that myself. The last time when I tried to log in to threads with my bala-leo account, it wasn't working. I have raised this concern with the team and hopefully, they find the cause. I'm still able to use threads with the bala41288 account and that looks okay.
---