My first Play2Earn experience
I personally believe that Play2Earn is not a newly trending concept and I have seen this as a thing over the last 10 years. When I started exploring games for fun about 12 years back, there were already play2earn games available. People can compete with players online and earn a reward if they win the game. Counter-strike was very popular back then. These days with the help of web3, gaming is taking a new dimension and people are able to earn money in the form of cryptocurrencies with web3 games.
In one of the MMORPG games that I was playing about 120 years back, I got a few contacts, and mostly they were all great gamers. That was my first experience talking to someone outside India who was just a pen-friend. I don't even remember them now but I did get a contact with so many people from different places all over the world.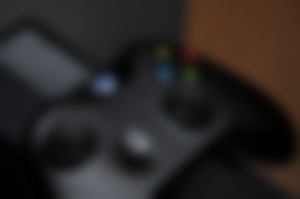 One of the friends was a full-time game tester. Their job was to them themselves associated with the game development team and play games and provide reports. Literally, it was like getting paid for just playing games. For some time I was thinking that I should get into the animation industry or just learn Blender to start building some fancy games but then it did not happen. With the help of this friend, I was able to get started with one of the game-testing jobs. All I have to do is play a game and provide feedback and raise bugs in the game. I did start doing that but then later I left it because it was something extra and my day job demanded more work from me.
Apart from the earning opportunity inbuilt inside a game, there were also gaming tournaments available. People who are part of a gaming community can come up with groups and play in tournaments. I came to know about this only while playing Dota 2. The price amount and the budget for these game tournaments were in the millions and there were huge earning opportunities inside the game for even a small player. Some earnings were in the form of fancy game items that can then be sold in the internal market. The others were proper cash prizes for participating in tournaments and reaching the top spot.
There were a few Dota 2 players or groups who had a manager for them who would manage their participation in these tournaments. Even a few ordinary people can form a team of members and register themselves as a team and start playing. There is no absolute need to have a manager and all. But imagine how professionally these things were handled.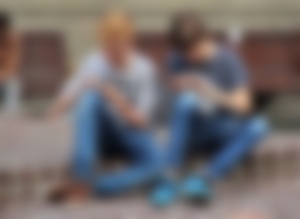 Near my area, there were a few gaming centers where we used to go and play games regularly on Friday evenings or during the weekends. It would mostly be during night time and it was very popular. I personally have visited some of these night gaming zones and have played games there. They charge some money for this and they close the shops after a particular time during the night. The reason is that it was illegal to keep the shop open and accept customers late at night. It was allowed to close the shop overnight and let people out in the morning. I used to visit these places with office colleagues and friends and stay there late at night and be back home only in the morning.
These gaming centers offer physical tournaments too. Mostly for Dota 2 and NFS and also sometimes counter-strike. We can either join them as a team or we can join them individually and there would also be some prize pool. Some of my friends used to join this and there would be heavy competition and people from different gaming centers would be joining this. This was my early day's play2earn experience and it was definitely fun.
---
If you like what I'm doing on Hive, you can vote me as a witness with the links below.
Vote@balazas aHive Witness
Vote@kanibotas aHive Engine Witness
---