Looks like the bulls are ready to run
Today morning when I woke up, I was very happy to see the market fully in green. The price of Bitcoin crossed 20k dollars again and many altcoins were looking very good. It has been a very long time since we had consecutive green market days. It usually starts green but gradually turns red but in the last few days, there are some good signs in the market. Looks like the bulls are waking up from the winter and starting to run.
I wouldn't say that it is the start of the bull run already. We still need a lot more signs to conclude that. But I'm sure that bulls are waking up and they have at least started walking. Maybe it can take some time for them to run. But something makes me feel that they wouldn't go back to sleep without doing a short run or at least walking for some time. We are fed up with bears for a long time and we absolutely need bulls. The market is green and showing a good signal there.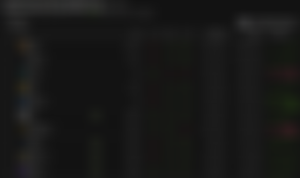 If we look at the above top 10 coins, we are able to see that all the coins have had a nice pump in the last 24 hours and also in the last 7 days. Except for the red ones are stable coins and they are supposed to stay as it is. With this the bull run is mostly getting started I guess. Bitcoin looks very stable above 20k dollars and it is holding strong in spite of the selling pressure. I'm sure there would be a lot of people trying to sell the BTC they bought for 16k dollars.
I'm also happy and glad to share that our Muterra game Alpha launch was successful. It had a few glitches that drained 8 hours of my time but it was all good. Now people can purchase Tamer Licenses and Crates from the website. There is also a facility for people to explore the gameplay. As the last 8 hours went by in front of the laptop for me continuously fix issues with the sales and stuff, this article is going to be very short. I'm having a lot of hopes for this bull run thinking that it would bring a lot of opportunities for us. Let's hope for the best.
---
If you like what I'm doing on Hive, you can vote me as a witness with the links below.
Vote @balaz as a Hive Witness
Vote @kanibot as a Hive Engine Witness
---
---
Posted Using LeoFinance Beta