Leo Power Up Day is here
Every month 15th is marked as the Leo power-up day. I'm very glad that I did not miss it this month and I was able to participate and power up some LEO on my account. The price of LEO has been very good in this month after the market started doing good. I was going to participate in LPUD with just the tokens I earned in the last month. Then I thought I should purchase some more LEO tokens to soon reach a good stake in LEO. In the short term, my goal was to reach 15k LEO power. I'm very close and after my 100k Hive power goal is over, I definitely should be able to focus on LEO and finish off this goal.
I was taking a look at the price of LEO in the market and it was a little high compared to the price at the start of the month. It is good news but it is not very good when we think of purchasing LEO. In spite of that, I managed to purchase 200 LEO tokens for 33 Hive based on the current market price. I actually wanted to do more but I did not have enough liquidity with me and I still think 200 LEO is a decent amount and I can keep focusing on reaching my LEO goals soon.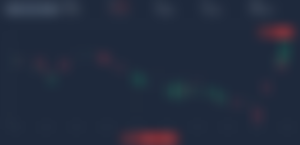 Initially, I was a little hesitant to purchase LEO because I have already made a lot of investment into CUB and other LEO-related projects. I invested close to 4k $ on CUB and I couldn't make anything in return. It is more like a dead project now. At least now the focus is on LEO and they are trying to improve the price of LEO, so I'm happy to invest in LEO to do some DCA even though the value of LEO has gone down by so much. I have staked a little over 400 LEO tokens on the occasion of LPUD. I'm very close to reaching 15k LEO power in total.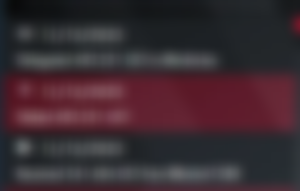 As usual after powering up my LEO tokens I have delegated them to the @india-leo account that does manual curation on Hive and also rewards more than 100% delegation rewards in return to the delegators. It is one of the best manual curation projects being run on Hive for the LEO tokens. Leofinance is still one of the biggest projects on Hive that onboards a lot of people every day. If someone is asking me about getting started on Hive, I usually ask them to check out Leofinance. Now after the rebranding and stuff, I ask them to stay active on Threads. Even though I don't find enough time to stay active on threads, I still channel people over there so that they will have many people to guide them to get started.
As I always wish, it will also be great if the team can come up with some plan to revive the CUB tokens and other tokens created by them. But the main focus can always be on LEO which is doing very well right now and the new changes they are making right now are definitely good not only for the project but for the entire Hive ecosystem.
---
If you like what I'm doing on Hive, you can vote me as a witness with the links below.
Vote@balazas aHive Witness
Vote@kanibotas aHive Engine Witness
---
---
Posted Using InLeo Alpha