Jailer - Another nice movie from Thalaivar
Indian movies are mostly fun-filled movies and the story usually revolves around the Hero. Rajinikanth is one of the biggest Heros in the Indian film industry. Even though he is close to 70 years old, his movies are still very good and he adds a lot of effort in all his movies. Jailer is directed by Nelson and it is expected to be a Thriller and a Dark comedy movie. Most of Nelson's movies are similar where he will be focusing more on silent and dark comedies.
Jailer is a PAN India movie in which actors from different film industries have acted in this movie. Compared to different movies we have had with Rajinikanth as Hero, this movie is a little different genre. In India, Rajinikanth is called Thalaivar and he is very famous for his style. Even if there is no story in the movie, there is a huge fanbase for him who would be interested to watch the movie just for his screen presence. In that sense, this movie had a very good screenplay and his presence in the movie is very interesting. For me personally, his mass scenes are very good.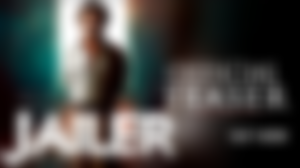 People usually wouldn't accept if someone else is doing such mass scenes. Only a few actors in the Indian Film industry have this screen presence and mass creation and Rajinikanth is on top in this.
Rajinikanth is cast as Muthuvel Pandiyan in this movie, who is a retired Jailer who is living a normal and peaceful life. He spends most of his time with his grandson. His son is a police officer and is after a group that exports illegal idols. His son goes missing and he starts looking everywhere. When he learns that his son was killed by the gang, he starts taking revenge and tries to bring the gang down. This is the base storyline of the movie.
During the last few minutes of the movie, there is also a twist in the movie that his son is still alive but is also operating against the law and trying to partner with the gang to become rich. Jailer gives several chances for him to leave that all behind and become a clean hand. Upon insisting his son is still in greed and finally, he had to kill his own son for the sake of good. This is the complete story of the movie.
I personally wouldn't accept that the story was an excellent one. There were many lags in the story but overall it all looked good because of the screenplay and weightage given to the hero. The full focus was only on the Hero and his movements. Another interesting thing about this movie is that they picked one superstar from different film industries all over the world and gave everyone a role to play. This made it interesting for the viewers and when the movie is released in multiple languages, it would be interesting for the other viewers too.
Overall this weekend was a great experience and the movie was a decent watch. I would recommend watching the movie and for those who are Rajini fans, this movie will definitely be a great treat. There are so many Rajini fans across the world and this movie will definitely be a treat for them.
---
If you like what I'm doing on Hive, you can vote me as a witness with the links below.
Vote@balazas aHive Witness
Vote@kanibotas aHive Engine Witness
---