Good Doctor - Medical Drama TV Series Review Part 2
About 20 days back I wrote my review after watching the first two seasons alone and marked it as my part one of the reviews. Now I have completed watching the remaining two parts and wanted to write another review for the same. I had a lot more expectations but overall I think the speed at which the episodes went in the first two seasons was not the same in the next two seasons. It was still very good and interesting but not like how it was in the first two seasons.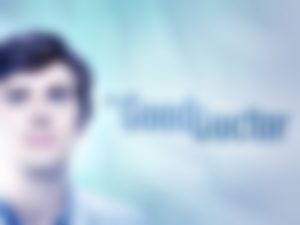 The situation hasn't settled down yet in many places all over the world. The new variants are still giving us a headache. The Covid situation in the series was also shown very well. It was unfortunate to see the nurse Deena die but they showed real happenings during Covid and how we lost so many doctors and nurses when they were saving other people. Those episodes were exhausting but yeah it was indeed required. I didn't know that they actually turned off the ventilators to let people die with their consent. That was terrible to watch. They probably did it to not give more pain to the affected individual but at least it did not happen in our place.
I don't know how many people felt this but I felt irritated when Shaun was asking questions to his colleagues during work about his personal life. Especially questions about what would be better for Lea were a little disturbing. I had no problem with him asking but not at the wrong time. Maybe they did it to show his Autistic condition but I don't know.
The third and fourth seasons both had some great endings. Especially in the third season, I did not expect to see a crisis like that and unfortunately, that crisis took away Doctor Melendez's life. I was thinking probably it would have been the end for Lea but there was a good twist and unfortunately, Doctor Melendez's life ended. I also felt that the end of Doctor Melendez was very normal. I was expecting the whole hospital to mourn for the same and at least his previous girlfriend would have come and visited him. But it did not happen.
I was actually expecting something because already after Doctor Lim became the chief, there was no room for Doctor Melendez and his skill sets. But they did accommodate Doctor Andrews. So I thought maybe they will make some plans for Doctor Melendez too. But unfortunately, he had to die. Otherwise, it was all good.
The next season also had two great episodes where the doctors go on a trip to save lives. It is true that there are places like that all over the world where surgeons are needed. It was a very good initiative and Doctor Claire found a good thing for her there. That's also a good thing.
I guess these two seasons were also pretty good and some episodes were moving very slow and I had to push it really hard but ultimately if I think about the overall picture it was all good. I would be waiting to watch the next season soon. I was able to see that the new episodes are already out but they are not available yet on Netflix. I have no patience to wait for it to be available on Netflix but I do have some other movies waiting on my mobile to watch. I guess that will solve my need in the meantime.
---