Fun or Money - What to expect from Blockchain Games
Blockchain games are going to be the future of gaming. Every game out there might start introducing a Play2Earn feature and start getting into Blockchain. We are able to see so many games already adding blockchain elements to the game to make it interesting for the players. The in-game assets used to be a collectible thing and now with the help of NFTs and Blockchain, people are given the freedom to trade those in-game assets with other players and maintain a great collection inside the game.
There are still people who want to try out new games just for fun. They want to invest a lot of money for the fun aspects. Once a friend told me how a person spent millions of dollars to purchase an In-game item in Ragnarok. I also remember some of my friends used to purchase in-game items inside Dota 2 to just make their characters look different.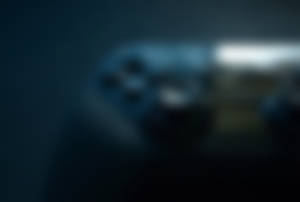 I have seen many people playing games for fun. This has always been a trend. Nobody would say that they would play some game only if the game pays them back. This used to be the case about 20 or 10 years back. Nobody would have thought that playing games would become someone's profession but that's a possibility in today's world.
I used to travel and go to my friend's house to play games. Captain Claw, Diablo, WOW, Battle Realms, AOE, HDD, GTA, etc were some of my favorite games back then. I wanted a storyline or strategy in the game to make it interesting. I found Diablo and HDD gave me that experience. I never thought about making this my profession or trying and earn from this.
The trend is slowly tilting. People have started expecting returns from the games. This started happening when playing games started becoming a rewarding experience. I remember my school and college days when gaming was only for fun. But in the later years when tournaments and other things were introduced, gaming hubs started conducting such tournaments making it an earning opportunity for the players.
I remember during my college days, I used to visit competitions where gaming was one of the events. There will be participants from different colleges who would be a great team and we have to win by playing against them. Counter-Strike and NFS were the games that were very popular back then. I would say that it was my very first Play2Earn experience. Maybe I will talk about this in detail in one of my future posts.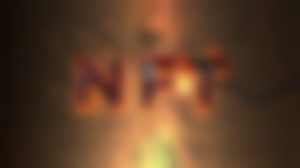 Today with the help of Blockchain technology, we are able to see that there are so many ways in which someone can make money by just playing games. People can be a tester or just someone who try out alpha or beta games. They get paid for doing that job. In addition to that most blockchain games create an economy inside the game where people trade assets with each other. When the player base is high, trading is also heavy and the game developers get a small cut from all those tradings that happen.
---
If you like what I'm doing on Hive, you can vote me as a witness with the links below.
Vote@balazas aHive Witness
Vote@kanibotas aHive Engine Witness
---