Fixed deposit investments alone will not make us rich
It has been a practice to invest in Fixed deposits if we want a safe investment. I have also done that. Today I wanted to close one of my fixed deposits and open a new one later as the interest rates are getting better in India. People see Fixed deposits as safe investments. I would say this is the case because there are no complications and we don't have to spend time understanding about the investment strategies. A simple fixed deposit scheme is easily understandable for everyone. Most people who are not ready to take any risks would prefer going for a fixed deposit investment.
Countries like India are encouraging people to do more Fixed deposits compared to other investments. That is one of the reasons probably why they are giving better interest rates to Fixed deposits compared to other types of investments. The point of this article is that fixed deposits are good but if we want to become rich, we have to keep looking for other opportunities that would give us a better yield compared to Fixed deposits.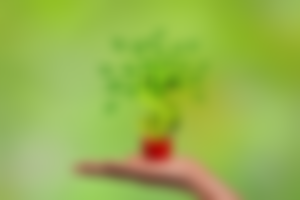 Yeah, looking for additional investment options is very important. Sometimes this task is going to be a difficult one but some people might be lucky and they would be able to easily find their niche and go for the additional investment. We have to read and understand more about investments before we start investing. This way it helps in learning how to safeguard our investments and what action we should be taking if the investments are not doing very well. Sometimes people who are of young age might find this easy to explore and find the right opportunity for them.
It doesn't mean that we should not be doing regular investments. As people always say, not putting all the eggs in the same basket is good but at the same time we have to also understand that there is no point in having just one egg in each basket and it may also not be useful and not give any great returns to us if we spread too thin.
Age is one of the most important factors when it comes to determining whether we should be taking risks or not. If we want to take risks, starting early is great because we should be able to compensate if we come across any loss. Additionally, people who don't want to take risks or people who fear taking risks would go for safe investments or take risks with very small amounts. This is also good in a way but this won't make us rich. Starting at the right age gives us more freedom to take risks and keep going because we will have the strength to get up and stand even if we fall down.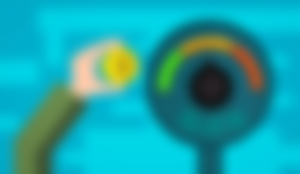 Not everyone would have the same area of interest. People will definitely have different plans and based on every individual's plan, diversification should happen. Starting this early is very good because we should be able to watch and make adjustments to the diversification if required. The amount of money we use to diversify also plays an important role here. If the amount we are investing is not significant enough, it may not give the desired results.
There shouldn't be a single point of failure. At the same time, we shouldn't spread too thin either. Focusing on the right thing is very important and investing a considerable amount of money on a particular thing gives us decent returns. At the same time, we shouldn't just rely on that source alone. There should be other ways to earn. Passive income should be the primary focus and it should come from several diversified investments.
---
If you like what I'm doing on Hive, you can vote me as a witness with the links below.
Vote@balazas aHive Witness
Vote@kanibotas aHive Engine Witness
---