Do you keep your Honeygain application up to date?
I had written several articles in the past on Honeygain and how it is a good source of passive income. More like free money for sharing our unused internet. I have been using Honeygain for almost 2 years now. The earning from Honeygain is very less comparatively but I'm okay with that because it at least helps in paying our Internet bill or electricity bill for a few months. Even though I have not cashed out anything, the earnings are in the form of JMPT tokens and the price of JMPT is also pretty stable. I had been holding the tokens ever since I started getting them.
https://r.honeygain.me/BALA4F8CD5
For those who are hearing about Honeygain for the first time, above is my referral link and feel free to join. If you use my referral link, you get extra credits and I also get extra credits. If you want to know more about Honeygain, you can visit their website or Discord server. The website itself has pretty much everything you need to know about the project.
Yesterday we were having a huge discussion about Honeygain in the Indiaunited discord server and I found a few more people who were using Honeygain and have been using it for over a year now. We discussed multiple things about honey gain and also shared our earnings and credits we have received so far. We found some inconsistencies in the earnings but mostly it appears that none of us were getting any earnings from CDN.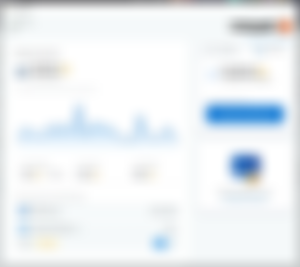 I realized that it has been a very long time since I updated this application. So I wanted to give it a try and update the application. I downloaded the latest installation file from the website and installed it directly. I had some regular steps and questions but then I noticed the existing application itself got upgraded. The above was the new look and feel of the application and I noticed that it wasn't very great.
Of course, the dashboard looked very good on the website but this application appeared to be just a joke to me. The credits earned today were always 0 and it was never updated. I also don't get Content Delivery. I was thinking not having the latest application was the reason why I was not getting any content delivery but it appears that it was by default not available. I'm sure I have a very good internet connection too.
I shouldn't be complaining so much but something makes me feel that the gathering has drastically reduced after updating to the latest application. I will know this after I see the data tomorrow. Maybe if I compare it with a few days I will know if my upgrade messed up my gathering or not. Even otherwise the fact that the desktop app is not showing any data is not a great experience. It always shows the gathering is 0 and the Content Delivery is also never assigned to me. Since morning I have been using my laptop and technically I should have gathered a lot of credits but it struggles to gather and I wasn't even able to open the pot yet which means not even 15 MB was consumed.
This makes me feel that I should have not updated my application. But maybe I will observe this for a few days and raise it with the support team if the outcome is not good.
---
If you like what I'm doing on Hive, you can vote me as a witness with the links below.
Vote@balazas aHive Witness
Vote@kanibotas aHive Engine Witness
---