Deta Space is launching a Hackathon
Deta is a popular free hosting service available online. I have been using deta for nearly 2 years now. Ever since it was launched and ever since its first few versions were available, I have been using Deta and it is an awesome experience. Though there are so many limitations available in the product, it is still one of the best microservices products in the market and the best thing about this product is that it is available for free.
Recently Deta changed from Deta Cloud to Deta Space with a lot more features. During the initial days, I thought it was not a comfortable change but their documentation is always excellent which makes it one of the best products. It took me a while to explore and understand Deta space. To be very honest, I explored Deta space only when there was a need for me. Deta Cloud was so comfortable and I did not have a need to switch to anything else. Only after they said they would no longer support Deta Clould and gave a deadline date, did I start using Deta Space and moved all my applications to Deta Space.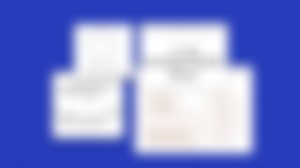 They also have some openings available and from the looks of it, it appears to be a nice company to work with. They have a limited-member team with some core developers. There are a few more openings available and if someone is interested, they can visit the website and give it a try. As the company is located in Germany, mostly it is a remote job and might be suitable for some people. I don't know what procedures they have or what type of hiring process they are following but I see many roles still open for years now. Maybe they are looking for a perfect match.
Now coming to the topic, Deta is organizing a Hackathon for the developers. This product is basically for developers. The core team works to build something awesome to make the experience for the developers a pleasant one. There are a few developers who are not associated with the core team but are building a lot of applications on it. I personally have been running a lot of applications on Deta. As long as it is not disturbed, the process will keep running and there are some of my apps that have been running without any issues for over a year now.
Deta team is organizing a Hackathon and I think this hackathon is to find out people interested in building something awesome with Deta. It is said that they want to promote their product with the help of this event or facility. This one is not going to be just a regular hackathon. If people are serious they can easily come up with something that is awesome. I personally thought of building something but yeah it would take a considerable amount of time too.
The most interesting thing about this hackathon is that there is prize money involved here. People are attracted to prize money and I'm hoping to see something awesome as the outcome of this Hackathon. I'm also thinking it would be nice to see some concrete dapps built with the help of this platform. There might be a few web2 applications but it would be nice to see some web3 applications built using such technologies. Let's see.
---
If you like what I'm doing on Hive, you can vote me as a witness with the links below.
Vote@balazas aHive Witness
Vote@kanibotas aHive Engine Witness
---