Booked my profit on XRP
One of the biggest news the crypto space is having is the winning of the lawsuit against the SEC. I wrote an article yesterday explaining more details on the sudden pump of XRP and what caused the pump. I couldn't resist myself and I wanted to book some profits on part of my holdings. I have been holding my XRP for more than 4 years now. I have seen many ups and downs in the meantime but I have not made use of the market situation. The XRP was just sleeping in the wallet. I really wanted to do something about it and that's when I started reviewing some of my old coins in the wallet and wanted to see if I can at least do some DCA with the current price of the coin.
Two weeks back I bought XRP for doing a DCA. I did not have enough liquidity so I bought only 300 coins which is very less compared to my initial holdings. I was actually going to buy more this week but this happened which is a good thing. Now it looks like I have to focus on some other coin. I have been maintaining a portfolio on coingecko. Whenever I do a buy or sell I make a note of it in Coingecko so that I can review the stats later. Sometimes I forget if I'm selling something for profit or not. Maintaining the data there helps me out. I bought XRP at 47 cents about 2 weeks back. The intention was to just do a DCA and if the value is not increasing, I wanted to keep holding for a long term.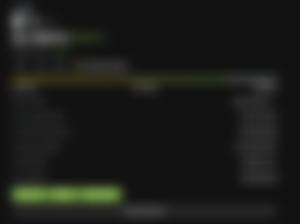 Even yesterday when there was a huge pump, my mind did not tell me that I should be selling my holdings. But yesterday before going to bed, I started thinking if I should make use of this opportunity and some wise people already told me that in order to increase our assets we should be making use of the buying and selling opportunity now and then. Keeping money idle is the most dangerous thing. When all these thoughts came to my mind, I wanted to just try and place a sell order at 80 cents and sleep.
When I placed the sell order the price was already at 78 cents and I did not have any good feeling that the order would get filled. But before all that, I was having my XRP on my KUCoin wallet. I recently started moving all my funds from KuCoin to Binance as KuCoin is now asking for KYC for all these customers. I have already done my KYC on Binance and thought it is better to do things in one place than having a KYC on multiple exchanges. So I moved XRP from KuCoin to Binance and placed my sell order over there. Today morning when I woke up, I noticed that the order was already filled. The price is somewhere around 77 cents right now. If at the price goes back to 50 cents again, I would be interested to buy more and this time a lot more so that I can expect XRP to go above 1 dollar during the next bull run to book my profits again.
I personally think that this is a good decision to book my profits at the right time instead of waiting for the price to go up to an imaginary price. Anything can happen in the crypto world so it is good to book the profits when we have the chance. I already made more than 80% returns from this opportunity and I'm happy about it. At the same time, it is not that I have sold all my XRP holdings. I still hold a decent amount of XRP.
---
If you like what I'm doing on Hive, you can vote me as a witness with the links below.
Vote@balazas aHive Witness
Vote@kanibotas aHive Engine Witness
---