Benefits of using a credit card in India
My first credit card was over 10 years ago. When I started receiving a salary from my day job, there was a craze to get a credit card and make use of the features it had. Back then not everyone was eligible to get a credit card and the offers on credit cards were very good. The curiosity hit everyone and many people wanted to have a credit card and I was one such person too.
The concept of credit cards in foreign countries and India is a little different. People use credit cards for their spending and then pay their credit card bills later. When I started using credit cards, I had a simple discipline. I wanted to make sure that I had enough money in my account to cover my spending on credit cards. One good thing that I get about credit card is that it was enough to pay the bills after almost 40 days. Even today I have the practice of holding the money that would be required to pay the credit card bills and spend only the money that I can afford with a credit card even though it has a very good limit.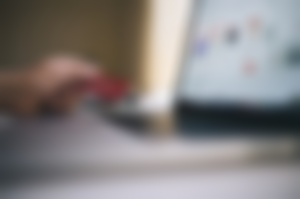 We get a good credit limit on our credit card and it is sufficient if we pay the bill after 45 days. Every bill cycle is still 30 days but after a new bill is generated we can wait and pay the bill after almost 15 days. Technically someone can make a spending on the first day of the bill cycle and from there they get 45 days to pay their bill. This is an awesome thing and people who do a huge spending on the first day would usually get this 45 days to generate money or arrange money to pay it back. Another advantage with this 45 days is that people might be dependent on their salary to pay their credit card bills and they will be able to cover the expenses in the next salary credit.
There are multiple offers available based on the credit cards we select. There are free credit cards available that don't charge any annual maintenance charges and there are some credit cards that would charge a small yearly fee and still provide some great features. The airport lounge facility is an important facility that some travelers use. I personally have used the longue facility in the airport based on the type of credit card we hold. I think Railways will also start bringing such facilities soon to its passengers.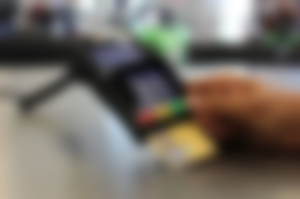 I later started having more than one credit card. The first card was based on my salary account and later the credit cards that I got were affordable because of my credit score. I was even able to get a decent CIBIL score due to my credit history and take loans whenever necessary. That's another advantage of holding a credit card. It would improve the credit history. Today I have 4 different credit cards and use each one of them for different purposes. It is more like instead of spending everything on just one credit card, I'm doing it on 4 different credit cards based on the offers and needs.
---
If you like what I'm doing on Hive, you can vote me as a witness with the links below.
Vote@balazas aHive Witness
Vote@kanibotas aHive Engine Witness
---