Bahanaga train accident - 260 dead and more than 1000 injured
Today morning I woke up to see this very sad news. After I turned on the news, I was able to understand that this was something that could have been avoided completely. I don't think this is the first time such train accidents happen in India. I know it is unexpected but it is definitely possible to avoid such accidents. Especially with the help of modern technology, there are so many ways in which this can be prevented.
I know it is very easy to blame the government and the careless authorities for this but we should have a solution-oriented approach to this. Yeah, it is true that the government and other officials could have been a lot more careful but there are other ways in which this could have been prevented. I'm going to discuss a few things that can be achieved with technology to prevent this from happening in the future.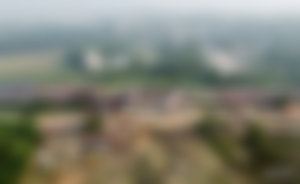 When we discuss this with the concerned department, they say this would be rectified in the future but there are no such things happening and the department definitely needs fresh minds. Improving these public sectors should be given to the IIT and big institutions as one of the projects and fresh minds should be deployed. It is not necessary that old people should be removed from the system but the idea is to get fresh minds implementing new technologies.
The technology side of the government sector can have many fresh and energetic minds employed and this way adopting a new technology can be a lot more easier. I understand that we have many challenges where the existing employees may not be able to operate such high-end technologies but I'm sure there can be solutions for this as well.
There are still many manual things in place in the railway sector. Of course, it is getting better day by day and there have been so many advancements in the Railways sector and other transportation sectors in the last few years. But these types of accidents are human errors and are because of not having proper technological implementations done. If you go and talk to a Motor man who is operating the local suburban trains, they would tell you what their standard operating procedures are and how many old methods they are following.
I know this because my uncle was a guard in one of the local trains and he used to tell me about all these things. They carry a suitcase with so much old method stuff in it. I understand that not all manual methods can be automated but at the same time, we don't have to be 40 years behind in terms of technology.
India is a developing country and I understand that the resources are being spent on other important things. But if an individual can get a smartphone for just 6 thousand rupees with all modern features available, why can't a train carrying thousands of people have such modern equipment? A simple smart screen to show the status of the track and the status of the opposite train crossing is very easy to implement I would say. I understand there can be limitations but this is definitely something that can be implemented.
Some might argue and say that the GPS system would have already been there. My point is that it is not advanced enough and the person operating the train doesn't get those access directly. I'm not sure if they can see the quality of the track or the opposite trains approaching while driving the train. Having such a system is not going to cost that much and it can be done easily and I'm sure even the final year students can implement such projects. We are not asking for all the features that are present in a bullet train. We are only asking to implement a technology that would cost a maximum of 10 thousand rupees per train.
We are launching many satellites into space. I understand that they are for any purpose. If GPS calculation can be a problem trains that are running on rails should have direct satellite connectivity and their positioning should be easily visible and it should be very accurate. The motorman who is operating the train should also have this visibility and should be able to instantly get updates on the condition of the track and the trains approaching their way.
The satellite connectivity can not only send signals but it should also be able to take control of the train and automatically slow down the train and stop it if there is a possibility for collision is seen. With AI we are doing so many things and this is definitely possible to implement.
With the help of technology, many things are possible. It is very sad to see such incidents happening. I was so frustrated to see this and that's why I have shown so much frustration in this article. Hopefully, the government wakes up and try to implement some modern methods to make sure this doesn't happen again in the future.
I pray for the injured to recover soon and I also pray for all the affected individuals and their family members. I know it is very hard but hope they all get out of this tragedy soon and get back to normal life.
---
If you like what I'm doing on Hive, you can vote me as a witness with the links below.
Vote@balazas aHive Witness
Vote@kanibotas aHive Engine Witness
---