5 Basic tips to be successful
I watch a lot of videos and read a lot of material on this topic. Sometimes people have lots of ideas to be successful but end up not executing them and end up being a normal person rather than a successful person. Some of the things that I learned that are important to becoming a successful person are something I see in common among most of the people who are already successful. I see a lot of similarities and we can even probably copy their lifestyle and try to see if something works out for us.
Below are some of the common things that I have noticed from successful people and they slowly and steadily bring it to practice if we try to read or learn about some great people the below qualities are always there making them attain success. I wanted to share my thoughts on these and discuss how these things can be useful for an individual who wants to be successful.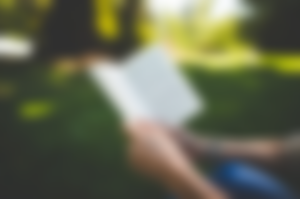 Reading something every day is one of the habits of successful people. Either it is a book or a daily newspaper but they spend some time every day to read something. Most successful people have this habit of reading books. Mostly intellectual books and they don't spend time on things that would waste their time and they think those are low-priority things.
Writing every single day is another great skill to be successful. People don't have to pen down their thoughts in the form of blogs or articles but it can even be short notes on what happened today and what their next priorities are. I would probably say that having a Diary along with us making notes of our tasks and managing them very well is something that can be very helpful. This can also be considered as a writing habit and when done properly, it will make us stay organized.
All successful people have this as one of the biggest skills. Most people lack these particular skills and this is why their success is delayed. They mostly waste their time on unimportant things and don't have time to do valuable things. There can be a few people who might even lose their success because they did not manage their time well. For some people, the effect may not be very bad and they might mostly end up delaying their success.
We have to always understand that we cannot do everything on our own. A wise way to be successful is to learn tricks from other successful people. Some people even blindly follow the trails of other successful people and at least reach half success. I remember one example here. There are some websites that offer trading bots. On those websites, there is an option provided where people can follow the trend of other successful traders and earn from that. Even in stock market trading people can follow the trading pattern of a successful investor and follow their trails. In this particular case, we should have a lot of successful people as our friends to get guidance whenever it is required.
Leadership skill is very important to be successful. In order to set an example for everyone, it is not enough if we become successful. There is no fun in enjoying the success all alone. We have to take as many people with us towards the success path. But the focus should not be on others straight away. Initially, it has to be on reaching success by ourselves and then thinking like a leader to set a path for others to join you.
---
If you like what I'm doing on Hive, you can vote me as a witness with the links below.
Vote@balazas aHive Witness
Vote@kanibotas aHive Engine Witness
---