Stara planina, a high mountain massif, belongs to the group of wedding mountains. The main wreath is about 550 kilometers long, and stretches from Zajecar to the Black Sea. Part of this wreath also marks the natural border between Serbia and Bulgaria. The old mountain has another name - the Balkans, so the Balkan Peninsula was named after this mountain. The highest peak, along the border on Stara Planina, and also in Serbia, is Midzor, at an altitude of 2,169 meters. The part of Stara Planina that stretches through Serbia belongs to the municipalities of Zajecar, Knjazevac, Pirot and Dimitrovgrad. The area of ​​the Stara Planina massif, which covers Serbia, is 1,802 square meters.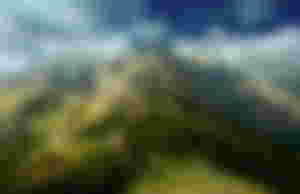 One of the most beautiful landscapes of the Stara Planina is the Babin Zub nature reserve, which is located at an altitude of 1,758 meters. Steep slopes, sharp ascents, miraculous waterfalls, forest fruit fields, rich forests, provide an opportunity for the development of various forms of tourism. Stara Planina has a moderate continental climate, modified in relation to the altitude and position of the mountain. It is under snow for almost five months a year, at an altitude of 1,100 to 1,900 meters, and represents the potential for long-distance alpine skiing. The flora and fauna on the Stara Planina is characteristic, so there is a habitat of the Subalpine beech at the foot of Baba's tooth, and there are brown trout in streams and rivers. The old mountain is rich in medicinal herbs and mushrooms, and it is also home to many species of rare plants.
Hikers, hunters and peasants who take their cattle to the Stara Planina pastures are no longer surprised when they come across a narrow, deep hole in the rock, a remote part of the hill towards the border with Bulgaria or hear a junk whistling - they know, there were or came seekers. They themselves found coins or some objects in the depths of the Stara Planina, which, archaeologists say, is not unusual considering the numerous civilizations that existed in this region or passed there. Legends that have been passed down for centuries, intertwined with historical facts, among adventurers, researchers and those who want to get rich easily, have created a handful of stories about buried treasure on the Stara Planina.

The largest Roman mint in the Balkans was on Stara Planina, it is not known exactly where, it has not been found yet. Then, there were many hajduks and hid the gold they stole from the Turks. In the Middle Ages, the Circassian tribe also lived on Stara Planina, which was also rich.
Lately, the current search for the grave of Attila, for whom there are indications that he was buried right near the village of Krupac on Stara Planina. There are several versions of the legend about the priest who, after the Turks killed his family, made a band of robbers to take revenge on them. He stole the treasure, gave a part to the poor, and hid a part in a pit which, according to tradition, guards the downhill and kills everyone who enters it. Although some people are led to such expeditions by the desire for adventure, and others by a comfortable life, everyone studies in detail and with great attention the maps that mostly come from Bulgaria and talks to the oldest inhabitants of mountain villages in the hope that they will reveal a new secret. I can hear from them that such gold is cursed, that if they find it and take it away, something bad will happen to them "if they do not fulfill the vow". There are also stories that on St. Peter's Night, where the treasure is buried, you can see the flames erupting from the ground, so that on the eve of July 12, many still walk among the rocks and through the woods, hoping to see the light. Although this story seems too fairy-tale, there are still historical bases for some legends about buried treasure