Today is some rainy gloomy weather. I'm alone in the house .... I like this silence. I even turned off the TV. I've been hearing for too long about Covid 19, death, vaccines .... Today I want my thoughts to be occupied by something else .... I tried to read a book, but something doesn't work for me .... I don't have concentration .I read a few pages, and I'm not even aware of what I read. I get up, make coffee, light a cigarette .... My thoughts wander ... I make a fence, change the furniture in the living room ... but nothing goes in my thoughts. I make, tear down, change ... I don't feel anything like .... then suddenly in your mind you come dear daughter ... You have occupied my thoughts, my heart my soul.
I take the paper and transfer everything to it. This is for you, my dear daughter.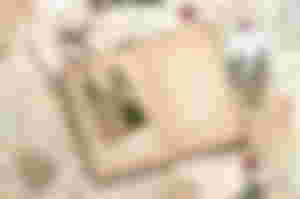 Letter to the Daughter
My dear daughter, I remember every moment ... since you came into my life, while you were still in your womb ... we fought together. In the first months of pregnancy, I was told that it was risky, that I had a placenta previa ... We went to the hospital until the birth. I gave birth to those two-pound daughters. You were like a loaf of bread ... the most beautiful loaf to me. I was afraid to take you in my arms so as not to hurt you ... At 19 days you had to have surgery ... you didn't gain weight ... Juice ... fear, but my loaf must live, progress. .TI'm looking forward to your every smile, movement, measurement ... Then my daughter started another fight. You were born with a deformed foot. We went through three surgeries ... You just walk, then the operation, then you have to go for a cast ... and there's no running around, throwing toys in the toilet and other mishaps ..... and so on three times until your fifth year. You wear your daughter's orthopedic shoes ... we bought the most beautiful ones, but again they are not as beautiful as other girls wear. People in the park, on the street, often warned us that we wore your shoes upside down .... How angry I was then at the ruthlessness and stupidity of some people ... I'm not stupid not to know how to wear shoes .... that are orthopedic, they must be made to correct the deformity ..... I was sad and angry for my daughter, and happy that you are small, that you do not understand and that someone reckless can not hurt you. You are an adult daughter today. It's all behind us. We overcame everything together. One day you will leave, which is natural ... you will create your family ..... Maybe the road will take you somewhere far away, maybe you will be very busy .... but dear daughter, always find some time for your mother. It is an unbreakable love and connection.
P.S
I was carried away by emotions, so I threw everything I feel and thought on paper. The way they came, that's how I wrote.