Carnation means "flower of love" or "flower of the gods". Carnation is one of the oldest cultivated flowers, it has a timeless beauty and reflects the spirit of the time. The carnation carries the symbolism of love, fascination and diversity. Refresh your little paradise with this flower that exudes charm and attracts the eye with its avant-garde look. The history of carnations, as the main artistic inspiration, dates back to ancient Greek and Roman times. Christians believe that the first carnation blossomed on earth when Mary wept for Jesus as he carried the cross on his back. In the 20th century, the carnation became the main symbol of Mother's Day. Carnation has a special meaning in many other cultures around the world.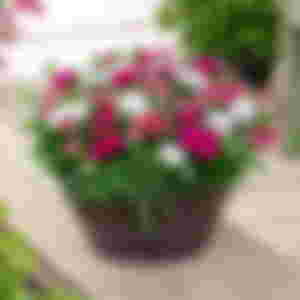 A diverse palette of colors and scents is one of the main features of carnations. We offer you some of the most popular types that will arouse your enthusiasm and leave an impressive mark forever. Turkish carnation blooms in early spring, early May and June. He likes sunny weather, but he can also succeed in autumn. Turkish carnation will be a favorite flower in a beautiful garden. Turkish carnation is ideal for gardens, with a very pleasant smell. It does not like shade, so position it in a place bathed in the sun, it also does not tolerate weeds, so regularly prune the excess parts.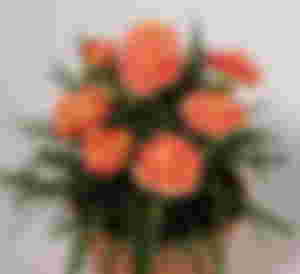 Fragrant carnation is an evergreen perennial that blooms in May and June. And one flower can smell the whole yard. The name of the genus Dianthus comes from two Latin words: dios - divine and anthos - flower. That name says it all, and our great-grandparents used to plant these carnations abundantly in their backyards.
Red carnations are certainly the most famous symbol of Women's Day. This flower has a history of more than 2,000 years and carries a lot of meaning. The red carnation is a symbol of the labor movement and is often seen during demonstrations on Labor Day. With the promise that it is a symbol of the workers of the company, they gave it to their workers for the International Women's Day. A bright red carnation signifies admiration, and a dark red a deep love and affection. White carnation is a symbol of happiness and love, and purple is capricious. In France, purple carnations are worn when condolences are expressed.The connection between carnation and Mother's Day originated in the United States in 1907, when Anna Jarvis, the woman who established this day, chose white carnation as its symbol because it was her mother's favorite flower.