Today, Serbia celebrates Statehood Day - the memory of the First Serbian Uprising and the first Constitution.
Statehood Day is celebrated all over the country, as a reminder of the Meeting in 1804, when the First Serbian Uprising was raised and liberation from Turkey began, and the same date in 1835, when the first modern constitution of Serbia was adopted. For us, the meeting is a time of re-examination, and the unity of our people wherever they live, the holiday of all who love and live our Serbia.
One day, when the First Serbian Uprising against the Turks was raised at a meeting in Orašac in 1804, under the leadership of Đorđe Petrović Karađorđe. The second - the day when the first modern, and at that time, extremely liberal Constitution of the Principality of Serbia was adopted and confirmed by the oath in Kragujevac in 1835. Although they are celebrated on February 15 and 16, both events took place on the church holiday Sretenje, according to the Julian calendar - on February 2 and 3.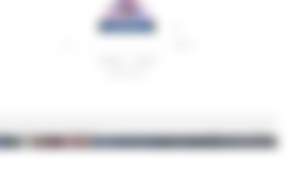 Today, the Internet search engine Google painted its front page in the colors of the Serbian flag. On the occasion of the Statehood Day of Serbia, which is celebrated today and tomorrow, the search on Google today begins with Serbian symbols. This is not the first time that Google has paid tribute to Serbia in this way, and they regularly give importance to other dates and important events.

On one occasion, the Google search engine marked the birthday of the Serbian scientist and inventor Nikola Tesla by changing its logo in the shape of purple lightning, which comes out of the letter G in the shape of Tesla's transformer. Google traditionally marks important dates in human history, major holidays and birthdays of important people by changing its logo.