Every day I hear that a person has been abused. As the days go by, it seems that this topic, which has been kept silent for decades, maybe even centuries, is not fading, but is growing like a lump. Every day, hundreds of women write, under their names or anonymously, about horrific experiences or memories of inappropriate actions by men, teachers, coaches, employers. They talk about experiences at all ages, but mostly at puberty. Common to all examples of sexual violence is that perpetrators assume that they "have power and control over the victim" According to the latest information from the Higher Public Prosecutor's Office in Belgrade, acting teacher Miroslav Aleksić was questioned and remanded in custody for eight rapes and seven illegal sexual acts, which he is charged with. Aleksic was detained after several actresses publicly accused him of sexual abuse while they were still attending his acting school as underage students. What followed were sharp, at this point extremely harmful, divisions between those who expressed support for the victims, addressed words of encouragement or spoke soberly about the systemic problem of violence, and on the other hand, those who asked questions. Questions that mostly start with "but".
"But why did she speak only now", "but why didn't she stop attending classes", "but what will she say to the media", and a thousand other "buts" that we express here for the sake of illustration and how we could clearly explain them we cross it out, even though they don't deserve to be re-posted anywhere in public. Each "but" leads to a new injury to the victims, diverts attention from a key problem - serial violence against minors - and brings us to what is called secondary victimization.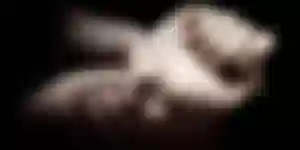 The fact that in the environment in which we live we are constantly amazed and condemned by the violence that happens to women in other environments, but we ourselves are not ready to talk about it. People need to react, speak, form attitudes and opinions before devoting mental effort to understanding what, for example, a rape victim psychologically had to go through until she decided to go public and ask for protection and justice.

We live in a society of silence. We teach children not to oppose the authorities, we are dumb to the abuse of bosses and politicians, neighbors who beat women, dad's sons who trample pedestrians. And then we ask her why she was silent? This must be talked about, but without embarrassing or blaming the victim. When it comes to court, the situation is not much better, the processes take a long time, and the sentences are mild. In Serbia, in 2016, the so-called Mary's Law introduced a ban on the statute of limitations for criminal offenses against sexual freedoms when they are committed against minors. The indescribable courage of the victims to speak out publicly opened up space for other women to speak out about the sexual violence they went through, and about the trauma. Some have set out on a long journey to one day muster the strength to come forward and accuse the abusers. In order for their voices to be heard in the everyday noise, it is necessary to amplify them. Their courage and solidarity with the victims oblige them to do so.