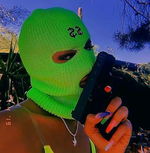 Crypto has become a lucrative industry that's proving its worth day in day out. The past three weeks has actually added a new handwriting to the book of records of cryptocurrency, in other words, a rewrite of history. The highly anticipated Altseason is still pretty confusing to many, especially noobs who stumble on a lot of articles hyping the shit often. But the last three weeks have just looked like it, maybe a change in date? Or maybe not! I suppose these periods have only been a pump and dump period, there have been so many manipulative forces undertaking cryptocurrency pumps, but that being at the side line, these periods brought a project to my attention.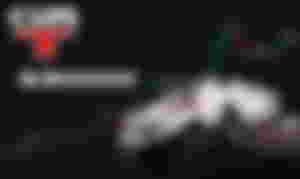 How long have you known about GRT?
The Crypto GRT is an Ethereum network token. It has made significant moves and currently basing at a very appropriate price. The first instance where GRT was mentioned, I thought of it as just one another of the PnD picks, but with a little more and rather quick research, I discovered there's actually a back bone to this cryptocurrency. As Crypto Expands, there's always a need for innovations, putting in something fresh, even though it may not outperform the already existing gangs, but then it's introduction to the system coming in as a diversification is something to give a chance. We've seen many projects unfold but then we end up being disappointed, a copy protocol from already existing projects and that's something that is not needed, why have two match packs from different companies when they both do the exact same thing? That's a flaw…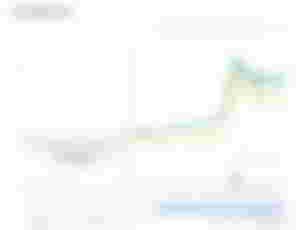 The Graph protocol adding value to the crypto space
No matter how we look at it, in Crypto, price comes over everything, literally, it's either your project shows a healthy price value that's stable and promising a pump, either slow, or maybe your project is low priced but then still promising a better end. The Graph (GRT) has been a healthy bitch of a token, it has done a correction of over 260% in the last thirty days. Well if you look deep you'd realize GRT is a fresh project in terms of token found, token lunch was just last year around the ember months periods and it has scaled high from being in just cents to a dollar and two worth of crypto, specifically from $0.02 to $2.
Maybe GRT benefited from the PnD parties, but the sole reason why it's still growing healthily is this:
The Graph is an indexing protocol for querying data from decentralized networks like Ethereum, and although it's been running for some time as a Centralized protocol, a "DE" has been introduced to the forbidden word and now The Graph (GRT) is a decentralized and open-source indexing protocol for blockchain data. Developers can build and publish various APIs called subgraphs that perform queries over the GraphQL.
The buy pressure observed were 30-40% from short-term traders, mostly inclusive to the PnD gangs, but after a while of discovering the actual project background, and most especially the new innovations, reviews and partnership announcements such as "Coinbase" the GRT token has significantly grown on a scale of 60-80% diamond hands purchase. The Graph had a $5 million private token sale funded by crypto top players like Coinbase Ventures, Framework Ventures, Digital Currency Group, and more, and also the Graph made a $2.5 million seed round led by Multicoin Capital. A public sale round of $12 million was also concluded a few months before the launch of mainnet, and this is just some information that adds more value to the project.
According to data obtained from coingecko.com The Graph price today is about $2.25, just dangling there with a 24-hour trading volume of $808,843,943. GRT price has been up 8.5%/over/under in the last 24 hours. It has a circulating supply of 1.2 Billion GRT coins and a max supply of 10 Billion. In added information, Binance is currently the most active market trading it. That means it's seeing a potential growth, bubbling up for a price discovery and its selling high in the world's top crypto markets, that's a big win.
The Graph protocolos is hereby recognized as the better version of Google for blockchains as though it is decentralized. All data as stated are being stored and processed on an open network/s with verifiable integrity. The Graph makes queries of this data fast, reliable, and secure. With this project we look to having a new Engine that's decentralized and real time reliable. Looking at the fact that the Centralized Internet is no longer safe for Crypto lovers, the need for all Decentralized protocols as this is highly appreciative, so then Graph is the new zinc, hope that rings the bell…
Thanks for reading yet another piece from me, any contributions? Please do feel free to share via comments, thanks again
Keep Soaring