I recall making a post on how it is important you never take financial or trading advice from anyone unless you're in for the risk involved, especially mine, cause I'm like really selective on choice of investment, and often place the wildest orders. You see, even pro traders and those we see or acknowledge as experts also make bad trading at times, but we'd never know because they've got to bear the loss and keep the occurrence isolated.
I don't know if it's just me but I find day trading so risky, Crypto pumps are quite nuctunal and at this instance they impose FOMO-tive decisions on us when we wake up to see those green signals. In my opinion there's never really a good time to trade, you just have to be sure it's the right time which is quite hard to determine, the risk is inevitable.
Pumps Prompts Anxiety and that results in FOMO trading.
Yesterday we witnessed some nice pumps in the crypto markets, starting from Ethereum, to maker, and even surprisingly to Compound. I've always made articles about Compound pumps but I never really took it into consideration to accumulate some, I guess I don't love free money lol and missed it, sad. I wrote two articles on compound, right from when it was around $200 dollars but yet didn't give it a try, it kept on soaring daily but I still didn't fuckin give it a chance. Was it that I didn't really trust the project? No not at all, I was just too focused on my shit bags than jumping on overpriced assets, maybe Greed or maybe just that I don't care. But that persisted right until compound rose above $400, and landed on $554 precisely, and that's when it all dawned on me.
We learn from Our Mistakes!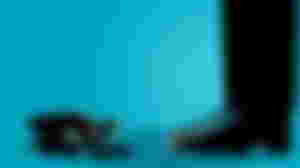 It was obviously my Greed that was playing tricks on me, I just looked at how fast compound was moving. I barely cared about its drop low level and it's support bottom. Right before purchasing anything with Tether being a stable assset I can trust and stay risk free holding, I often look through the support bottom to know if I can always get lucky to pull back my investments while it shows no promising moves, but in this case, I ignore every shit and made a costly bet of $12, I supposed I wasn't crazy enough or just lucky having not gone in heftily, but $12 is still huge if lost. I purchased compound at $544 per token, hoping to see a big moon over $600 and prolly close to $800 as it literally moved so quickly in the last days. I was looking to make some profits, pull some more dollars in, pick up a BNB and RUNE bag, but oh craps it flopped hard.
Despite knowing that crypto is quite Volatile, and bears rule the markets on pump moves, I couldn't wait for a drop low, thinking the bulls would just keep pumping it, and I'd have to see it higher with zero bag. But it turns out that the bulls switched up and took profits so quickly that it retarded back to $470 currently. Did it make much of an impact on me? Yes it did shorten my bag by 2 dollars short, currently hanging to drop to $9 and I thought of pulling it back out and bare the loss. Right choice? No not really, I don't plan on touching that bag, I'd just let it sit there and see what happens next, I consider it a lost already, but am certain there'd be some bounce back so it's better not digging my hands in it, I did trade in FOMO but am not gonna let fear of getting Rekt make me take yet another bad trading decision, rather am gonna see towards putting in more money in it while it's low, I wanna see Compound double its current value and I believe that is quite possible soon. Maybe I Greedily seeked a quick moon and bag full, but right now am looking long term on this, let's see what that bag of $10 would be worth in five months. Until then, trade diligently, not out of FOMO, it's never money friendly!
Thank you For the Unending Attention, Hope you digged up a thing or two from this piece. Any contributions? Please share via comments and let's get discussing, thanks again.
Keep Kinging