Sunset scavenging on the beach at Turtle Bay
Everyone must really like the atmosphere of the beach in the afternoon while enjoying the sunset. That's what I often do in the afternoon, hunting for sunset on the beach. It just so happens that my house is very close to the beach, it only takes me 15 minutes to get to the beach by bicycle. The name of the beach where I am is Teluk Turtle Beach, a beach in the city of Cilacap, Indonesia.
Indonesia is indeed known as an archipelagic country, so it's only natural that there are lots of beaches in Indonesia.
In November where I am in the rainy season, almost every afternoon it must rain and even worse, it is accompanied by lightning. But this afternoon the weather is very clear and I can see the sun. Because of that I plan to go to the beach while cycling to see the sunrise.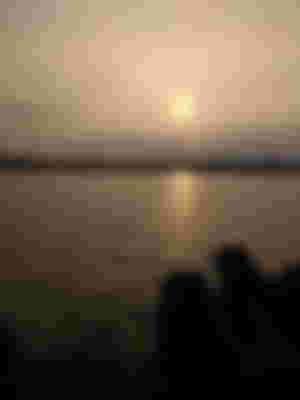 Because the beach is so unusual with black sand, the big waves that are typical of beaches in southern Java are undoubtedly the main draw of this tourist destination.This beach is constantly crowded with tourists, particularly those with kids who come to see the sunset, because it is still close to the popular tourist destinations of Nusakambangan Island and Fort Pendem. Teluk Turtle Beach is strategically located and easily reached by all types of vehicles, including cars, motorcycles, and tour buses.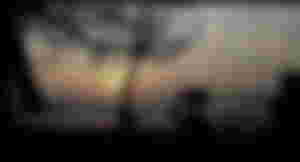 I'll be greeted by a genuinely charming beach scene when I go to Teluk Penyu Beach. black sand that is spread out gently, like a carpet on the ground. The extremely pure sea water will stand in stark contrast to the dark tone.
There are rows of lush trees on the beach that offer shade for the surrounding region. The wind-blown waves of leaves appear to further enhance the beach's coolness.
There is a bridge that protrudes into the water on this beach, which is extremely unique. In contrast to the wide ocean, this area is frequently used as a fairly fascinating photo location.
Apart from enjoying the beautiful charm of the beach, there are several activities that I can do. Because the waves are quite fierce, swimming at this beach is quite limited, but playing in the water on the beach can be an alternative that is no less interesting. Utilizing sand can be the target of creative ideas. Like making sand castles, writing/drawing in the sand and many other interesting activities.
It doesn't stop there, this beach also has quite stunning views. In the afternoon, visitors will be treated to a panoramic sunset. So this is what I'm looking for, sunset on the seashore of Turtle Bay.
After I was satisfied with what I got and the day was getting late, I finally decided to go home. If it's not raining or cloudy tomorrow, I will definitely go to the beach again to photograph the sunset.