How important is critical reading?
Reading is very important for human life. The activity of reading this book is a cognitive activity that includes the process of adding vocabulary, knowledge, understanding, analytical skills, and evaluation skills. By getting used to reading books, we will have extensive knowledge, open creativity, high imagination, and have advanced thinking.
The 21st century is known as the "century of knowledge" or "age of knowledge," as all of the necessities of existence in diverse contexts are more information-based. There are various facets of reading, including critical reading.
Every learner should have the fundamental skill of critical reading. This is so that each teaching activity can be completed, which necessitates the understanding, analysis, and reexpression of these issues in line with knowledge and understanding.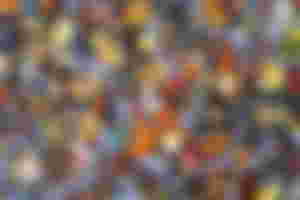 Source image
Critical reading abilities are the level of reading needed nowadays. The development of information and communication technology is currently accelerating, and there are many different sources and reading materials available. Numerous sources of knowledge are readily available and can be used. Not all of these texts, however, are pertinent to students' needs. Students must be able to sort and choose, as well as analyze and assess the information offered before employing it.
Different reading materials that are available in a variety of mediums are offered for specific purposes rather than just to provide information. The reading assignments include a variety of objectives, such as forming opinions, convincing others, or implanting specific ideas or beliefs.
In actuality, most kids' reading activities don't incorporate critical reading strategies. Students' reading is viewed as an endeavor to retain the material they read in their memories.
The goal of critical reading is to thoroughly comprehend the material presented in the reading. A critical reader can effectively evaluate the reading. Understanding reading is simply one aspect of critical reading; one must also be able to articulate the benefits and drawbacks of writing.
Reading critically has several advantages, especially when it comes to comprehending and evaluating the reading material in order to boost one's confidence and make one more steady when defending or criticizing the reading material.