Avoid Online Paid Surveys Scams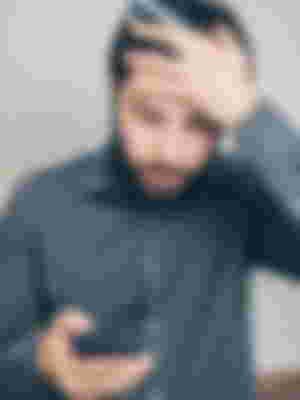 In the end, if the excitement around online paid surveys sounds too good to be true, it probably is. That's the safest method to avoid "deals" that promise large benefits for modest time or financial investments. Don't be tricked by the following:
Testimonials — These are often written by crooks and shills promoting frauds, not delighted customers.
Checks and other documental replications are provided as "evidence" by some dubious paid survey sites. However, just because someone else has made money does not guarantee that you will. Furthermore, with today's computer technology, anyone can falsify almost any document and pass it off as genuine.
Guarantees - Be skeptical of promises that promise the moon. Paid survey sites can't promise you anything except that they'll return your money if you're not happy. If it's a paid survey scam, though, you'll have a hard time getting your money back.
Logos for Reliable and Trusted Websites – These logos are displayed on some dubious paid survey sites to indicate that they are self-regulatory and adhere to the criteria specified by the logos. With a simple right-click of the computer mouse, even legitimate logos, such as those trademarked by the Better Business Bureau (BBB), can be stolen. To find out where the logos lead, simply click on them. If they don't link to valid reports on credible sites (such as the BBB's official national reliability site, https://www.bbbonline.org/), or the reports are unfavorable, be wary.

The "small print" on dubious paid survey sites frequently contradicts much of what their marketing claims imply. (This is how they try to avoid legal repercussions.) Don't be fooled by the marketing hype. Read the fine print as well, and if something is unclear or you don't understand it, ask questions. If a paid survey site does not provide a clear privacy policy or otherwise raises your suspicions, think twice before giving your personal information. Disclaimers, terms, and conditions, as well as any additional tiny print, should all be read. Avoid sites that don't respond to your questions in a timely and satisfactory manner. Be wary of doing business with websites that just provide email or PO box addresses for concerns and other issues, as they could be fly-by-night operations, paid survey scams.
Perform "whois" searches to see whether any paid survey sites have been registered through a proxy. If this is the case, avoid doing business with them. Because they're doing paid survey scams, site owners may be disguising their contact information behind proxy services. Whois lookups will also reveal if the same people started many websites (unless they were registered by proxy). If that's the case, be cautious. Owners may have started many sites to make their "business" appear more legitimate, or they may have duped you into purchasing the same list of paid surveys multiple times.
Check with the Better Business Bureau to see if there have been any complaints filed against specific online paid survey companies or their operators. However, just because there are no complaints does not indicate that everyone who has done business with the website is completely satisfied. It simply indicates that no one has yet filed a complaint with the Better Business Bureau about those specific websites. There's more on that below.
Look for remarks from consumers who believe they've been deceived by online paid survey frauds on scam sites like Scam.com and RipOffReport.com. Proceed with caution, however. Some posts are submitted by ropers and shills who claim to be "rescuing" those who have been tricked by paid survey scams or who want to avoid them. For instance, the "rescuers" may claim that all online paid surveys are scams, with the exception of the "amazing opportunities" they've discovered. What they don't tell you is that they make money by proposing "amazing possibilities." (Many sites that claim to screen out paid survey scammers are in the same boat.) Such messages are usually removed by scam-forum moderators. They will, however, remain online until the moderators have reviewed them.
See the FTC's and BBB's consumer tips for further information on avoiding frauds. However, despite the fact that both have issued generic warnings against easy-money schemes (such as work-at-home and Internet business-opportunity frauds), none has expressly warned about online paid surveys as of this writing. Both organizations normally require a large number of complaints in a short period of time in order to issue particular warnings. Many victims, however, do not submit complaints because they are humiliated to have been tricked. Furthermore, at the time of writing, online paid surveys are a relatively new easy-money technique. As a result, it's possible that the agencies didn't receive enough complaints to issue particular warnings. But this writer is ready to wager that they will in the not-too-distant future.
If you've been duped by online paid survey scams, you can submit a complaint with the Federal Trade Commission and the Better Business Bureau, as specified. You can also make a complaint with the Internet Fraud Complaint Center of the United States government.
One of the most often concerns I get is how to detect if a work from home job posting is a fraud or not. There are a few red flags. Furthermore, there are websites that may assist you in determining what is and is not a legitimate work from home job.