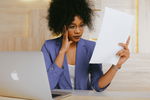 A poem of praise about a chivalrous man. The praise of Arabs in poetic poems is distinguished and has many characteristics, especially when we mention the gallantry and courage that characterize men. These poems are recited in front of the governor or ruler in classical Arabic, as well as the generosity and generosity of the man and do not forget the attitudes of these men of courage and attitudes Decisive and poetic poems, including multiple and distinct from one poet to another.
Poetry of masculinity and courage
Arabic poetry belongs to poets for their eloquence in the Arabic language, as well as in the way of reciting poetry without faltering in speech or pronunciation of the exits of the letters, and masculinity and courage are two qualities that are always associated with each other, and it is one of the noble morals that indicate the nobility and valor of a person. The most honorable and strongest of sincere men to whom we owe our lives and who stand by us all the time.
A poem of praise for a generous man
A poem of praise in a gallant man, which indicates what we feel of gratitude and pride, as in our lives there are several people for whom we hold all the love and gratitude. Our hearts all feel good and good, from one of these poems:
I wrote in the following night two houses
For the eyes of the one who equalizes all creatures
The one who promised me the zine and the shin
And the one who longs for the thought becomes clear
The friend whose house is inside the eye
It is the time of spaciousness and distress
O ask about me from the heart to him
Your voice is dear and we are forced to meet you
The heart tends to every soft and easy, as well as in addition to several personalities very important to us, their presence with us, and who if we need them, we find them the first present, and they extend their hands with all means of assistance, and this shows their authentic metal and we do not need anyone to resort to us in its severity only, but who stands next to us in thick and thin, and be Few have a poem in praise of a chivalrous man
Attributes of a gentleman
One of the commendable qualities of a chivalrous man, and a poem of praise about a chivalrous man is what makes him distinguished among men, and that he is clever of heart, and it means to the Arabs a strong man who bears the difficulties facing him, that he is self-confident and arrogant and jealous of his family and honor. Generosity is one of the good qualities It is considered one of the most beautiful qualities in a man, and is considered what makes him special. As for his family and family, generosity is in speech and treatment, as well as in work and everything related to life. Among the most beautiful poems that were said in the era of the Noble Messenger, may God's prayers and peace be upon him, is a poem in praise of a generous man, and here means the Prophet of Mercy.
A poem of praise in a gallant man.
The poems of the ancient Arabs were received in classical Arabic, and it was said brilliantly by poets, just as there were poets in the era of the Messenger of God, and they were called poets of the Islamic era, and they wrote to the Messenger of God a poem in praise of a generous man, and other poems that were mentioned In courage, generosity and magnanimity