Pakleni islands are an archipelago of 19 islands and cliffs in front of the town of Hvar. The predominant vegetation cover is maquis and Aleppo pine, so the islands have a characteristic green color when viewed from the air, with a white border of rocks in the supralittoral. Pebble beaches are small and sparse. On the largest island there are three occasionally inhabited hamlets. The shores of the island are very indented, which further contributes to their landscape beauty and attractiveness.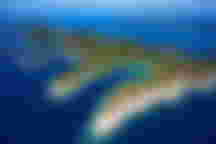 The Pakleni islands never functioned as an independent community, but were always leaned on the nearby town of Hvar. In recent decades - due to its own attractiveness and close proximity to the important tourist center of Hvar - Pakleni islands have been exposed to great tourist pressure. This pressure is most evident through the construction of tourist facilities, and almost uncontrolled nautical tourism, which endangers the seabed by anchoring. The archipelago also includes attractive diving destinations, which are also potentially endangered.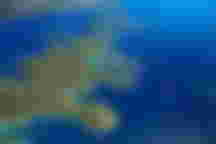 There used to be some sheep on some islands, and they are also a significant nesting place for Klauka gulls. There is a possibility of nesting some other not so common species of seabirds. The archipelago was named after the hell - the resin with which ships were once coated.