My not so graceful fall!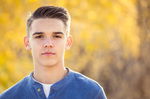 I need to recount a courageous lady who at very nearly 48 went jumping down a mountain on her most recent trekking caper. She'd been preparing for quite a long time and was currently completely prepared to meet the mountain based on her conditions lastly cross the end goal. She prepared that day in the trekking outfit she once swore she'd never wear. She used to laugh at spandex. How in the world might that try and at any point be agreeable? Yet, this previous year, she'd chose to relinquish those decisions and focus on riding.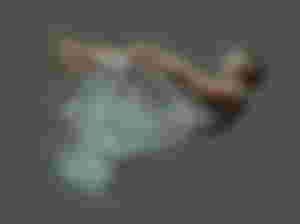 The race began at precisely 9 a.m. It was a delightful blue-sky day. The sun had quite recently awakened and it's delicate orange and yellow light spread very delicately across the bends of the mountains. She knew whether she might keep pace she might get away from the intensity that would take steps to grab hold of her body by mid evening.
At around 1 p.m., and approaching the last leg of the race, she felt her body start to surrender to exhaustion. Little creeks of sweat shaped under her eyes and advanced down her cheeks and into the smothering air. On second thought, where wasn't she perspiring? Indeed, even with consistent water admission her whole body felt afire. She attempted to zero in on the race ahead — the hints of the birds tweeting, the cheers from the group as she passed them, yet all she could as a matter of fact notice was the manner by which wretched she felt. This word "pitiful", this managed her experience. Thus in her absolute last hour of the race right as she was crossing the end goal and adjusting the last corner her bicycle slipped into another bicycle. The other bicyclist figured out how to recapture control of their bicycle and go on with practically no effect, yet she didn't. She brought down and her right foot moved alongside it. Also, the result? A messed up right foot and up and coming a medical procedure.
I need to recount to you that story since it's a spectacular broken foot story, correct? But, indeed, I'm worried it's not MY story. My story is way less attractive and includes loss of equilibrium in my carport while taking out the trash. What's more, it's a story I'm becoming enamored with in light of the fact that weakness in each day life is something I'm getting to personally be aware. Furthermore, maybe you are as well. Throughout recent weeks, I've become cozy with the many kinds of "pitiful". Utilizing a bedside cabinet is totally splendid with the exception of when you have nobody to assist you with purging it in the latrine. I've turned into a driving force of cabinet movement. It resembles the following:
"Alright, assuming I get my left bolster and rest on it I can try not to put my right foot all the way down then I can uphold into the cabinet and plunk down while cautiously pulling down my bottoms with my right hand. Alright, golly, we made it. Indeed, the regal "we". Great. Alright." I figure out how to persuade my body to delivering the pee, however at that point the crucial step truly begins. How in the world am I going to get this container o' pee to the restroom now? In this way, I get the railing of the chest and propel myself back up to the point of snatching the supports. I make little brace moves to the knee bike and I position myself near the chest. I lift up the top and snatch the pail. "Wow, kindly don't allow me to spill this all around the floor covering", I ask the widespread power I envision observing all of this.
I figure out how to hold the pail in my left hand while cautiously backing up. My cell light is the main thing directing me in the corner of my room. "Alright, we simply need to turn the bike a smidgen to one side. No pause. UGH, there's a wall behind us. Alright, alright, cautious, cautious. You have this." The bike is at last away from my bed and confronting the lobby that prompts the washroom, however there's additional impediments ahead. I wheel myself to the latrine presently, yet stand by how am I going to stand up, hold the pail, open the latrine and void everything simultaneously? I take a full breath and go to a similar widespread power once more. Some way or another I am ready to put my left leg down while going after the latrine seat. I dump the items into the latrine and limp over to the sink where I can get a few Scouring Air pockets and clean the can. I take one more full breath in. We presently need to return to bed and return the pail. Maybe I've crossed one more sort of end goal. The bike isn't confronting the lobby, it's confronting the sink, and that implies I need to wheel in reverse until I can transform it around and ride it into my room. How long have I been at this, I wonder? Yet, there's no opportunity to check. I have one objective and that is to get this container back where it should be and fall into bed.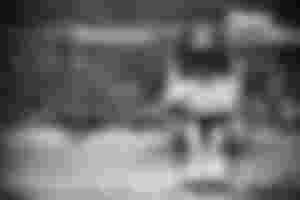 Also, I make it, I do. Furthermore, on the off chance that I'm capable enough I can in some cases fit in a visit to the kitchen to get a yogurt, which I store in my bike container. Obviously, getting the yogurt out of the container and to my bed likewise requires more acrobatic and cautious movement. What's more, don't even get me going on showering, which makes me thankful I am an artist and previous tumbler on the grounds that no falsehood, hand to god, I in a real sense need to keep one leg (my right one) on the latrine and the remainder of my body turned towards the shower wall so I can without hesitation say I've had the option to wash my hair. What's more, since I had a medical procedure in April of this current year, I have a shower seat, which has been a lifeline in general.
The thing about mishaps or any unanticipated medical problem is that we encounter our weakness. We aren't inquired as to whether we're sufficient, or genuinely pre-arranged enough when they occur. We truly want to believe that we are. We need to be. We trust our friends and family will come when we really want them, however once in a while they don't or they can't. Thus, for my situation, I've been inclining toward the close to home and actual agony. I've been becoming exceptionally clear about what to relinquish. Also, I've been giving myself such a lot of effortlessness. Meeting myself precisely where I'm has implied permitting myself to cry in the wake of falling in the kitchen on supports. It's implied feeling all of the injury from a youth where I was deserted and mishandled and embracing that youngster within me. It's implied embracing my new regular achievements like showering and getting food. But at the same time it's offered me the chance to define adoring limits with companions who might be battling with their own difficulty and ignorant about my ongoing difficulties or incapable to comprehend and loan support completely.
Eventually, my not so smooth fall has allowed me the opportunity to dive into weakness. It's allowed me the opportunity to fabricate a much greater compartment of sympathy and empathy and despite the fact that I'm enduring and having snapshots of horror I'm delighted to be in this human experience.
In the event that you have a not-to-provocative story to share about falling, kindly do! We as a whole are in this life thing together :)