Launches e-PPID Application, Bawaslu Encourages One Integrated Data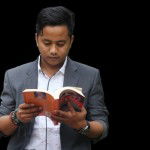 Jakarta, General Elections Supervisory Agency - In maximizing information services, Bawaslu launched the e-PPID application (electronic Information Management and Documentation Officer).
This application will integrate information data in the PPID of General Elections Supervisory Agency, Provincial of General Elections Supervisory Agency, and City Regency of General Elections Supervisory Agency.
The Coordinator of the Bawaslu Violation Handling and Information Data Division, Puadi, expressed hope that in the future there will be one data integrity from all existing divisions.
"This (the launch of the e-PPID) is a form of General Elections Supervisory Agency's commitment to the seriousness of implementing the Public Information Disclosure Act Number 14 of 2008 and General Elections Supervisory Agency Regulation Number 7 of 2012 concerning Guidelines for Management of Information and Documentation Services," he said at the e-PPID launch event on the 5th floor. General Elections Supervisory Agency Building, Jakarta, Thursday (22/9/2022).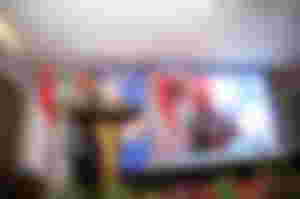 According to him, the presence of e-PPID is in realizing institutional governance through the implementation of an electronic-based government system.
"This is the need for data and information management to be more focused as well as to encourage the realization of one data in General Elections Supervisory Agency. In the future, any information will become one data, not just a division whose terminal is in the data and information center," said this former member of the DKI Jakarta Provincial General Elections Supervisory Agency.
He added, e-PPID also strengthens the existence of PPID in providing public information services with increasingly qualified human resources (HR).
"The management of this data and information must be strengthened with quality human resources. We are an agency that must be transparent, accessible, and accountable," he said.
Puadi hopes that the General Elections Supervisory Agency Data and Information Center will be at the forefront of encouraging all system integration in Bawaslu.
"As currently, there is the Siswaslu application, SIPS, and will launch SgapLapor, which later will all of these applications be integrated," he said.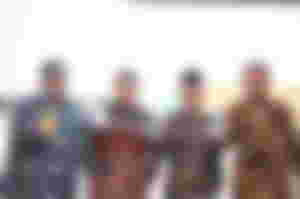 Meanwhile, the Commissioner for Dispute Resolution for the Central Information Commission (KI), Syawaludin, expressed his appreciation for the launch of the e-PPID.
"We consider this an extraordinary innovation by Bawaslu," he said.
He said there are three indicators if you want to uphold democracy. First, he admits, accountability in the administration of the state. Second, he continued, is transparency.
"And third is the existence of public participation. How to increase public participation in elections, such as actively exercising their right to vote and monitoring elections. Without us starting, how could people be brave," he said.
The head of General Elections Supervisory Agency Rahmat Bagja himself gave an e-PPID message as a community information center to ask questions about election monitoring. However, for him, there is still information that is excluded such as meeting minutes.
"Thank God, Bawaslu has become an informative institution in succession. We and archipelagic countries are a challenge in integrating. So, integration efforts through e-PPID are progress," he added.
It should be noted that this event was also attended by the Main Inspector of Bawaslu Ichsan Fuady, Head of the Bawaslu Data and Information Center Lita Gustina, Head of the Human Resources and Organizational Bureau of Bawaslu Hengky Pramono, Inspector of Region 1 Bawaslu Jufri Syahruddin along with functional officials and staff.
Also enlivening a number of Provincial Bawaslu Members and officials in charge of PPID from 15 provinces. Among the 15 provinces, 12 provinces received awards in the PPID field, namely Bali, Banten, DKI Jakarta, Gorontalo, West Java, East Kalimantan, West Sulawesi, Central Sulawesi, West Sumatra, West Papua, Central Java, Bangka Belitung.