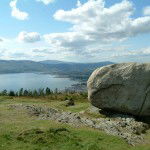 Combs, they did not fall from me,
time did not stop, in nature
water moving, like a soft secret.
rain does not stop in the ground,
the sea, the fish, its Shiva form,
the fisherman shivering.
In the city,
they try to catch the wind
with the hands,
fear breeds fear, breeds loneliness.