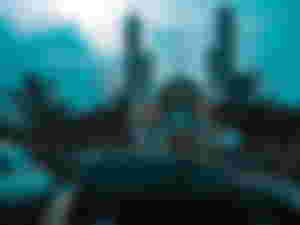 Hello friends, this time I visited the Great Mosque of Al Barkah which is located in Bekasi City. This mosque was built in 1890 which was pioneered by H. Abd. Hamid (Alm), the leader of Lanraad at that time, which was on the donated land of Mr. Bachroem (late).
Has undergone a renovation from 1969 to host MTQ in 1988, then in 1997, 2002, and lastly 2004-2008 by the Mayor of Bekasi H. Achmad Zurfaih (Alm). The Grand Mosque of Al-Barkah in Bekasi city is also equipped with a Thaharah area, a meeting hall and a place for majelis taklim, a library, a ta'mir office and a mosque youth office, a garden, a plaza, and a large parking area, you can find more details here.
Here are some of my shots while visiting the mosque using the Android Redme 4A Smartphone.