I think more or less everyone already knows that I love photography. Although I am not a professional photographer. I do this just for fun. Photography has a lot to do with my passion. And I love to do this. So whenever I take a photo of a subject or thing. I try my best to get the best quality output anyway. Although it is a bit difficult for me. Because on the one hand, I am not a professional photographer. Which I said earlier. On the other hand, I do not have any of the equipment required for photography. Good quality cameras are needed to take good quality photos. But I don't have a good quality camera (like DSLR) for taking photos. The only tool for my photography is my smartphone. I have shared so many photos in my article so far. I took all the photos with my smartphone. Although my mobile is not very high in quality. It is a mobile phone with a minimum configuration. But I try my best to know how to take the best photos with this minimum configuration mobile. So let's not exaggerate, let's take a look at some of my best photographs. Photos that I want to share with you as a Christmas gift. I hope you like the photos and you can enjoy them too.
Let's enjoy: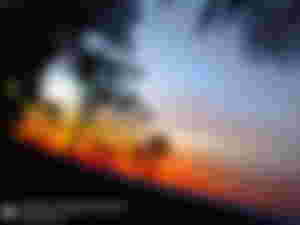 I took this photo a few days ago. When I went to visit the village. It was the moment of sunset. In the western sky, nature was shining in the red light of the sun. That's exactly the moment I captured the photo.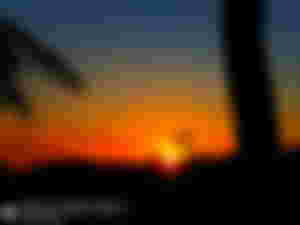 I think most people like the sunset/evening sky very much. It is very pleasant to enjoy the sunset view in the cloudy or cloudless sky. As much as I love to see the sunset sky, I also love to capture that amazing beauty.
Hope you like this photo. A few days ago I and some of my friends went on a tour together. I took this photo at that time. And the one you see standing in the photo is a friend of mine. The atmosphere during the photoshoot was very captivating.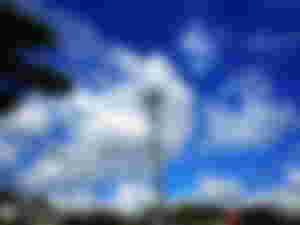 Like the photos above, this photo was captured a few days ago. We are currently experiencing winter here. As a result, you will no longer be able to see such a beautiful sunset and a beautiful blue sky. However, even in winter, nature presents us with various things to enjoy its beauty. I will try to present them in the next article.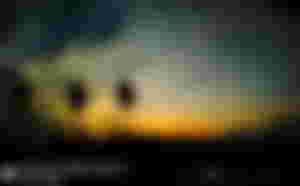 I think it's not as beautiful as the other photos. However, it is not very beautiful, but it is quite interesting to see. I always love to see the sunset sky. So whenever this beautiful scene of nature catches my eye I never forget to capture those scenes.
When someone is praised for his work. He/she will be happy as usual. I am also happy when someone appreciates my work. These compliments give me more motivation to do better later on. Hope you like the photos and enjoy them.
Merry Christmas @MarcDeMesel sir. @ErdoganTalk sir. @Telesfor sir. @RogerVer sir. @tired_momma Hope you guys enjoy my small gift for Christmas.
God bless you.
Keep safe.