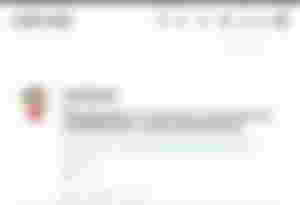 I have already completed 10 months on this platform. I do not understand how I have passed this long time. However, I am very happy to be on the platform for a long time. I found this platform in a very mysterious way. Maybe many people know that. Because I shared everything in my previous article. So I'm not repeating that incident. I became a registrar member of this site in May 2020. I never thought I would be able to be a proud member of this platform for so long. When I joined this site, there were only about 5,000 users. But now there are 56000+ users of this platform and many new people are joining every day. However, not all of these Hughes members are new. Many old members create new accounts and many know why they are doing it. So I am not writing anything else about the topic. The main reason I joined this platform was to make money. Yes, you heard right. The only reason I joined the read. cash site was to make money. But gradually I came to know about Bitcoincash and the purpose of this platform. Even after joining, I didn't even know what Bitcoincash was. All I knew was that Bitcoincash was a kind of cryptocurrency, nothing more. However, I was somewhat familiar with Bitcoin and Litcoin. As a result, I could easily convert the Bitcoincash I got on reading. cash to Litcoin and later convert it from Bitcoin cash to our local currency. Because Bitcoincash is not accepted by our local buyers. As a result, we were forced to convert to another cryptocurrency and then sell. However, at present, this problem has been reduced to a great extent. Because now many local buyers/exchangers are buying and selling Bitcoincash directly. Because the people of our country have come to know about Bitcoincash and as a result, the demand for Bitcoincash is constantly increasing. But the big hurdle for Bitcoincash adoption in our country is that cryptocurrency is not legal in our country. (I will try to write about this in my next article).
Having been with this platform for a long time, I have come to love this platform. So even if I can't write the article or the robot hasn't visited my post for a long time. I visit read. cash several times a day. A few days ago I wanted to leave this platform because for more than 2.5 months long the robot never visited my post. So I was a little disappointed. On the other hand, since the point system of the site was removed, other users who are there do not read the article as before and even if some people read it, they do not give their feedback in the comments. Which was another reason for my frustration. Staying on this platform for a long time has created friendly relations with many people from other countries. But slowly it seems that many of them have left this platform and many of them seem to ignore me. But over the last few days, several people have mentioned me in their articles. I was personally delighted to see that many older members still remember me and admired me and my photography. Many thanks to all of you for still remembering me. Although I miss the previous days very much. Then maybe we earn a small amount of Bitcoincash from this platform. But I think we all enjoyed a very happy moment. But I will never say that it will not happen now. There are still a lot of people getting along because our community is like a family. But one thing is that now everyone is busy impressing the robot. So maybe not everyone is given time like before, I mean everyone doesn't have time to read and comment on others' article.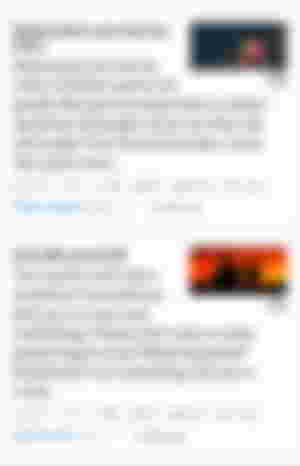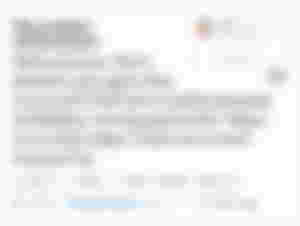 At first, I learned about Bitcoincash through the Read. cash site and this is where my Bitcoincash journey begins. At first, I joined only on this platform to earn money as I said earlier. But gradually I came to know that read. Cash is not a money-making site or nor a freelancing site. The main purpose of this site is to promote Bitcoincash and raise awareness about Bitcoincash to people in all countries of the world. I think read. cash is very successful in that case. Because many like me have now gained an idea about Bitcoincash through read. cash and noise. cash sites and Bitcoincash has created awareness among people around the world and that is ongoing.
I never complained about getting tips on my article. I am happy with the amount I get. Many members get a lot more tips. I know they are very good writers and their articles are very quality. So they get more tips according to the quality of their writing. On the other hand, I always think of myself as an inexperienced writer. But just don't think I'm an inexperienced article writer. You can understand how inexperienced I am by reading my article. And those of you who are my old subscribers know better how disgusting my article is🙊. But I want to thank those who read my article even after knowing it. English is not our mother language so naturally after selecting the topic I have to think, can I write about it? But I can't write at once. To reduce errors, I use Grammarly keyboard and Translator if needed. But I use the Grammarly keyboard more. I think it is very effective, especially for those who are weak in English like me. For all this, I have to spend a lot of time writing an article and publishing it. Sometimes it takes me a few hours to finish an article but I can't finish. But I think those who are experienced writers and proficient in English may not take even an hour to write that article. However, the point of all this is that even after publishing an article after taking so much time, I never get bored of writing because I love to write. But after publishing When people ignore it and robots also ignore it. Then at least a little bit of frustration comes into Little my head. My goal I to hodl 1Bitcoincash before the end of 2021. I don't know if I can do that. But I will try my best because I am not the person to give up so easily. I think it would have been easier to meet my goal if the robot's grace had fallen on me. I don't know why he just ignores me. Maybe it's my failure, I can't impress him properly. Hey, robot I'm very unromantic so I don't know how to impress you😹.
I would like to thank all my old and new friends. Who has always supported me? I hope it will continue in the future. Thanks, everyone for wasting your precious time reading my article.