On Wednesday, March 9, Bitcoin trading ended with growth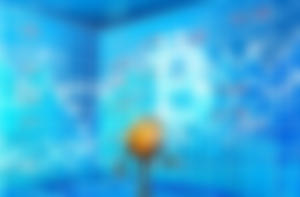 On Wednesday, March 9, bitcoin trading ended with growth. The price increased by 8.29% to $41941. Bitcoin jumped to $42,594 after Janet Yellen's statement, which appeared and was later removed from the Treasury Department website, that the States were not going to establish tight control over the cryptocurrency sphere.
However, already on the night of March 10, after a 16-hour flat, buyers began to suffer losses. At the end of the American session, the bitcoin/dollar pair retreated to $41,683 and on March 11, in the Asian session, the fall accelerated to $38,539.
On the daily timeframe, the price has been trading sideways since the beginning of the year. The growth of quotations is still constrained by US stock indices. Market participants have taken a wait-and-see position before the US Federal Reserve meeting, which will be held on March 16. I believe that the dynamics of the BTC/USD pair will remain in the range of 33,500 – 46,000.
Before the weekend, a downward pattern is formed on the hourly timeframe. If buyers can keep the price above 37800, then we can then again consider rising to 45000.