A BCH Powered Tool: Cashrain Will Go Live Publicly Tomorrow
The Cashrain app, created by Kim Dotcom, will be publicly launched tomorrow, according to Kim Dotcom himself, who took to Twitter to announce it. Cashrain is a powerful tool for creators as it allows them to boost their work and, in return, reward members of their community with Bitcoin Cash.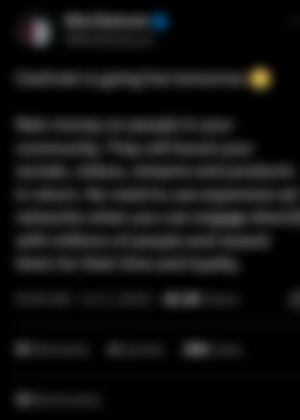 Bitcoin Cash is the currency used to reward community members who support the creators, and through tasks like liking and retweeting on Twitter, members can earn a share of the creators' content, with the creators raining Bitcoin Cash as a token of appreciation.
Cashrain has been in use since last year but in beta phase, requiring an invitation to create an account. Now, the platform will be open to anyone who wants to create an account and build a community. The platform is user-friendly, and users can link their social media accounts such as Twitter, Discord, Telegram, YouTube, Twitch, and others. If they have communities, members can be invited to perform tasks on Twitter or other platforms and receive rewards in Bitcoin Cash.
This is a product that has long been missing in the cryptocurrency industry, and the use of Bitcoin Cash as the payment currency on the platform has caught the attention of the entire community. After all, the currency has been surging in price lately, and users are eager to find another means to get their hands on this coveted cryptocurrency!
Therefore, tomorrow will be an eventful day for Bitcoin Cash, and the network may experience a spike in the number of transactions on the blockchain.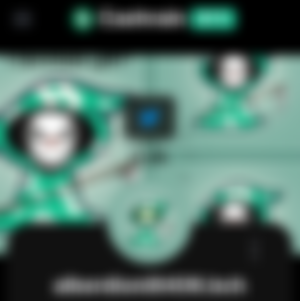 If you create an account on Cashrain, feel free to visit my community, where you may earn some BCH in the future by completing tasks that I regularly conduct on Twitter. And what do you think of the Cashrain tool? Could it also be a valuable asset for Bitcoin Cash? Leave your comment below, and remember, your opinion matters.
---
---
1st published on my Zblog Here.
Keep supporting this Blog in Bitcoin Cash here: https://tipb.ch/alberdioni8406
Sponsors of alberdioni8406