Ascendency of 21st Century Reign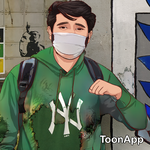 You remember the Wall-E movie. In the morning movie of that Metaverse or Man in Black movie, it is seen that aliens have swallowed our earth. In the present age, people have become dependent on all technology. And they've got to use technology for their little problems. Due to which the morale and body of every human being can no longer function as before.
At the current rate at which the use of technology and metaverse is increasing, our whole world will soon become weak and lazy. Our standard of living may be improving a lot but apprenticeship is lagging behind.
Living a healthy and normal life should include physical exercise, spending time with family, spending quality time and always discussing how to stay healthy in the world.
Everyone aware of global warming nowadays. The way global warming has happened in the world, it seems that our world could be destroyed very soon. Did you see the movie 2012, it gave a description of how the whole world was being destroyed. When the world is destroyed, it will be seen that no one will take care of you with your family or friends. What we call in Islam is the Day of Judgment. No one will know anyone that day.
And do not know your parents or your children. Just imagine that every deed in your world is recorded and on the basis of that deed you are given Paradise and Hell.
The melting of ice in the Atlantic Ocean is the melting of the Everest Mounted ice. But there is nothing we can do about it. We can only see how much damage is being done to our planet. Global warming is one of the main reasons why virus bacteria continue to reproduce. So I will see an upcoming article about it. I hope you all will see.
The quality of our technology dependent life journey will gradually decrease. The way we are heading for destruction, it seems that our world may soon be destroyed. There are problems all over the world. We all know that new diseases are being created in our world but we can't make any antibiotics or anything against it.
This is the biggest failure of this twentieth century. But we are advancing a lot in terms of technology, constantly emitting carbon dioxide. We can't take any action against him. The first thing we should do is keep the whole world healthy which is our duty and most important thing.
Technology plays a big role in our lives and has made our standard of living much easier but the thing we need to keep in mind is that-
we need to save the world from Carbon dioxide.

Ice must be protected from melting

Must be protected from

Forrest firs

We need to be aware of the fact that global warming is constantly causing up to tsunami.
Keeping the planet healthy has become more important to us because the rate at which carbon dioxide is being emitted and factories are being built on our planet will soon destroy our planet. According to Who, the level of carbon dioxide in the world will increase 10 times by 2025. We need to plant trees regularly and have the ability to exercise and do everything in a healthy way.
Let's all work together to save the world. We also make sure that we are not harmed by any technology and that we always strive to develop a healthy brain.