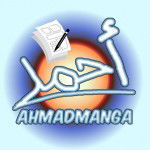 From the moment Gon walked into the game's world the first time, it was inevitable that Greed Island would become one of my favorite arcs in Hunter x Hunter. The imagination & potential of the setting for me is brilliant enough to cover for any weakness!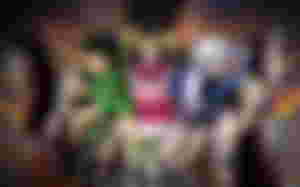 As a teenager I was fantasizing about creating game worlds. I dreamed about creating my own video games. I had many sketches and idea notes for games I was dreaming of making. Most of them were bad ideas with vague sketches I named designs, but I look back to them fondly.
One such idea was: "A game where you collect cards and use them, monsters in the world turn into cards too when defeated, to get stronger you have to get powerful cards." Sounds familiar?
It's the premise of many deck building games, but that genre didn't exist when I was young. I was inspired by Digimon of all franchises. The cards aspect came from me wishing Digimon Tamers did more with them. A main part of the game I dreamed of creating is being a virtual reality or (having the main character go in a virtual reality) which was inspired by the PS1 title Digimon World 3.
I didn't do much of a design for this idea. My teenage self correctly assumed it was too ambitious. A Virtual Reality was an impossible dream for me living in a third world country before 2007. As my teenage brain thought I created something new. I would only know a decade later how much my idea looks like a cheap rip-off of Hunter x Hunter's Greed Island! The arc was already done in the manga by then.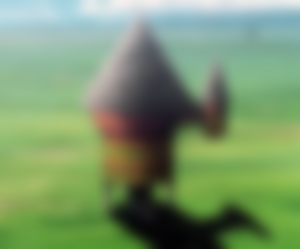 GREED ISLAND, a game played by Hunters in the world of Hunter X Hunter Manga and Anime. In-universe, the game is very rare and expensive. Only a certain group of specialists can play it, since it requires activating Nen, (this world's power system.)
The game plays like an MMORPG in which players compete over a limited quantity of cards.
As a game, Greed Island ends when a player completes their book of cards. The first player who does so will be the only winner. That player is allowed to take three of the game's cards outside to use them in the real world. Considering the number of powerful cards in the game. The system indirectly encourages player to use any means necessary to win.
A game that thrives on players Greed, hence the name.
It's revealed in the story that Greed Island isn't set in an alternate reality. It's in fact a real island in the real world (of the story.) The game's console acts as a teleporter to that certain place. It's also revealed that the game is maintained by the Nen powers of the Game Masters who created all the cards and monsters, and their Nen manages the game's system.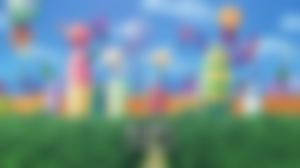 All of the above world building is something I enjoy even it wasn't part of a bigger whole. The fact that this game exists in a world I always find fascinating, (Hunter x Hunter world,) and being a seamless fit to such a world still blows my mind until now.
Add to that the fact that Greed Island itself is a better version than a world I used to imagine in my younger years, it's no wonder I enjoy the arc more than most fans. (Chimera Ants is my favorite arc because its later parts are just amazing. Greed Island is a close second for me.)
I haven't even touched on the story in this article, I like the story of Greed Island arc a lot, but the highlight for me is the setting. I admit I'm a bit biased though. I wrote this article to be a companion to the next part of my reviews of TotallyNotMark HxH Reviews, so I hope you're looking forward to that one as well.
---
First image is taken from Google images. (It's Original Link.) Second and third images are from the wiki.

This article is a cross-post here on Read.cash and Hive.

For more Hunter x Hunter: