Devises that used for the our need ,are many but i want to introduce is that the Electrical Generator. you must know? what is generator and what are the function, why we use.
Depending on how far back you want to go .
Generators as we know it today evolved fro the work of Michael faraday and his friend Joseph Henry in the year of 1830s. There's tow inverters and discovered and documented the Phenomena of the electromagnetic induction, Now today we knona s Frady; law".
Generator follow the Law
Without is that too technical, and the principle of that states that and electromotive forces is generated in an electrical conductor, which encircles a cry of magnetic flux. THat was Based on the Faraday law also built the first electromagnetic generator .
Note;
Word of the Faraday's law spread and in 1932,

Frenchman Hippolyte buil tthe firs of the word dynamo generator. His model was work on the pluses of electricity separated by no of current.

By accident they created the first alternator. That was the accidently and he not know that he was inventing the generator.

He has not knowledge of that what ot do with the changing current , so that he concentrated on trying to eliminate the alternating current to get the Dc Power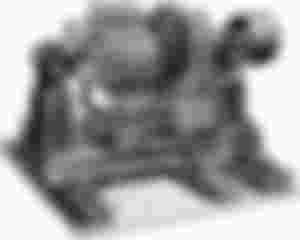 When the dynam esd the first electric generator capable of delivering power for industry for the next 330 years in the history of the bay continued to be the best powerful way of electricity supply. And even the battery was having many problems.
Things were very looked brighter for the electricity and in the 1871 a turning point of was reached when Zenbo Grammar filled the magnetic field with the stick of and iron core which was proved a better path for magnetic flux.
In the 1876 F Brush has invented modern generator that was the first best electrical generator.
By the end of century the us and germany , and other had deployed the AC system with better control and powerful motors,