A night full of extreme experiences.
How can there be people who are capable of inhibiting women and not worth their word, but only theirs, who by having an amount of money can do and undo as they prefer, at their convenience, without caring about stepping over others , hurting them, making them feel uncomfortable, it is very unfortunate that there are people like this, I am not going to say that nobody makes mistakes, on the contrary, but for me the important thing about a mistake is accepting it, unlike others.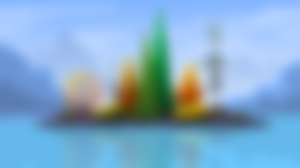 Last night I decided to go out with the guy I'm dating and some friends, a night that I thought would be nice, although it had a good time, when it ended it turned into a nightmare. 3 boys present began to flirt with me in a robust and demeaning way, making me less valuable as a woman, at first I did not understand the situation, I could only laugh with confusion, then they began to ask my partner if they could hug me or take pictures with me, for His answer, of course, was automatically no.
It became intense, first one approached me and began to touch my leg and ask me things, there was a pool where we were, insisting that I go to bathe, I was stunned, I immediately looked at Jonathan and felt very scared, we moved from there, I thought it was going to end but no, it was worse. Then another guy came insisting that we please have sex, right where we were, that I completely ignore my partner, of course my answer was no, I was so nervous that all I did was laugh, I don't know if he thought I I was following the game, he started touching me, if I moved to a place with my friends he would chase me, I just wanted to scream, cry, I was in shock and my answers were nervous laughter, I didn't want the situation to get worse and that by refusing I would create a bigger problem.
I am grateful that my partner was defending me at all times, he never left me alone, he was my best company, my support, he protected me at all times, if I got up to do something he did not take his eyes off me, then I could not separate myself from him at all because someone else started wanting to insinuate himself in the worst way. Due to all the traumas I experienced in my childhood, this type of situation makes me afraid, a fear that turns into not knowing how to react, trying not to offend them, laughing so as not to cry, it is demeaning, it hurts with all my soul, I felt like I was in a glass of drowned water, I wanted to get out of there.
Going through this type of experience brings me memories that I don't even want to think about, pains come to me running through my mind, I think of everything I experienced in my childhood, how such a small girl suffered from abuse because she didn't know what to do, allow a person touched me, did to me, I would be at his mercy for not knowing how to defend myself. I still act the same, only with more skill, without being permissive, I still freeze, I still want to scream, run from the place, run away from everything.
It hurts me because a friend present in the place wanted to drag me to those people, believing that for me it was a grace or I felt comfortable, she did not respect the presence of my companion at the moment, I do not know what attitude I took so that she chose to throw myself towards them, I know I didn't do anything wrong, I just wanted to enjoy myself, without making others feel bad, it was very disappointing, I would never do that to a friend.
From all this I learned that even living uncomfortable situations, we will have a person who will be our savior, no matter when he arrives or how, the important thing is that he is present, that person can even be ourselves. In spite of everything, I felt protected and very loved, it made me realize that whoever I have by my side is completely worth it, maybe that was their duty, I don't know, but what I do know is that when you don't care about someone you absolutely will not be there. I know that he loves me, he has his hobbies like every human being, we will continue here, I will continue here, I hope not to experience atrocities often, I want to be able to go out and enjoy myself without fear of being shy about it.
Thanks guys for reading me, I really thank this Hive platform for being in my best and worst moments, we still have a long way to go together.