4 Essential Time-Management Skills For Business
Time management is a valuable skill for any business, whether you're a solopreneur or part of a collaborative team. This article will explore the importance of time management for business and discuss the benefits of learning to manage your time well. By learning to manage your time well, you will be better equipped to achieve your goals and get your work done. There are four essential time-management skills that all business owners should master.


Organization
Organization is an essential time-management skill that improves focus and efficiency. By learning how to plan and organize your work, you will have more time for more important tasks. You will be able to spend more time on tasks, and you will not have to race against deadlines. When you don't have to rush around, you can spend more time on the things you really care about. Time management skills are also essential for restaurant and retail jobs.
Prioritization
Using a to-do list to manage your time is an important habit that can help you be more productive. This simple exercise can help you complete tasks and save time by removing tasks that aren't important and instead focusing on those that are. The key to successful time management is prioritization. You need to decide which tasks are most important and which ones are not. This will ensure that you are doing the most important things first.
Communication
Time management is about using your time to meet your goals. You must be able to structure your day to fit in all the activities you need to accomplish. When you work at a job or seek employment, you have set aside specific time blocks each day for each activity. Keeping track of tasks and calendars is an important skill in time management. A good communicator understands how to share the workload among team members and is capable of saying "no" to requests.
Setting SMART goals
The process of setting SMART goals is an important part of time management. The goals should be specific, measurable, achievable, relevant, and time-bound. These five attributes help you set SMART goals and stay on track with your goals. These qualities will help you save time and establish boundaries that ensure your success. The next time you need to set SMART goals, follow these steps for a successful experience.
Tracking time spent on each task
While many people think of time management as the ability to control what you do and when, in reality it is a skill that requires conscious planning and control of your time. Good time management will increase your productivity and strike a better work-life balance. Ultimately, time is the most valuable asset you have and you cannot replace it. Therefore, you should track how much time you spend on each task and how long each task takes.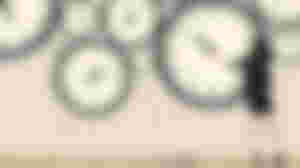 Taking breaks at work
In addition to staying alert and focused, taking frequent breaks at work is essential to increasing productivity. Studies have shown that taking hourly breaks increases the brain's ability to produce. When deciding how to break, focus on getting away from your desk to get some fresh air, take a walk, or practice yoga. All of these are effective ways to take a time-out from the routine of work.