topline As cryptocurrencies rebound from a massive $300 billion flash crash this month, Goldman Sachs analysts have lasered in on a growing crop of publicly traded companies that are highly exposed to blockchain and cryptocurrencies and have "dramatically outperformed" the broader stock market as a result—though not without a taste of crypto's unyielding volatility.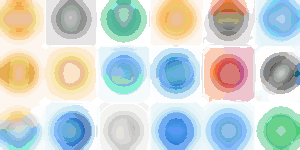 In a note to clients Tuesday morning, Goldman analysts identified 19 U.S. stocks with market capitalizations over $1 billion that have the highest blockchain and cryptocurrency exposure according to public disclosures and found that the companies have averaged a 43% return this year—more than three times the S&P's 13% gain over the same period.
The two biggest gainers in the group are crypto-mining companies that operate industrial-scale facilities to process crypto transactions and generate new tokens: Las Vegas-based Marathon Digital Holdings, up a staggering 218% year to date, and Colorado-based Riot Blockchain, up 151%.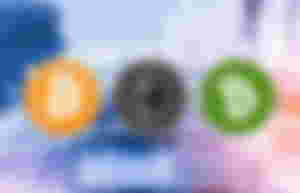 Big players dabbling in the space include Tesla, which invested $1.5 billion in bitcoin last quarter before selling about $300 million, and Facebook, which is hoping to launch its own cryptocurrency and a digital wallet this year.
Business intelligence company MicroStrategy, one of bitcoin's biggest corporate backers, and Square, the payments fintech founded by billionaire Jack Dorsey, are two other Goldman picks that have invested heavily in bitcoin—to the tune of about $4.5 billion and $220 million, respectively.
For investors interested in blockchain exposure without the bitcoin volatility, Goldman notes that BNY Mellon and JPMorgan Chase are two big banks that have spearheaded blockchain adoption through both crypto custody and interbank transactions, reducing the need for paper checks.
Elsewhere in the financial space, Mastercard, Visa and PayPal are all among publicly traded companies that have beefed up their crypto acceptance this year—launching a crypto rewards credit card, settling crypto payments and even allowing users to buy, sell and trade digital currencies.
Rounding out Goldman's blockchain selections are crypto exchange Coinbase (which went public on the Nasdaq earlier this month), exchange operator Overstock.com, blockchain pioneer IBM, chipmaker Nvidia and financial services companies InvestView, Broadridge Financial and Ideanomics.
"The story and theme here is much larger than just investing in bitcoin and predicting its potential price path… It's about the potential ramifications that crypto, blockchain and bitcoin could have across the corporate world for the next decade," Wedbush Analyst Dan Ives said in a note to clients last week. "Given the still-nascent and volatile nature around bitcoin, we believe less than 5% of public companies will head down the bitcoin investment path over the next 12 to 18 months, but that could move markedly higher as more regulation and acceptance takes hold further down the road."
Despite surging alongside cryptocurrencies over the past year, many of Goldman's picks have also tanked hard when crypto falls. Marathon Digital and Riot Blockchain both plummeted more than 70% in the weeks after bitcoin crashed 60% in late 2017.
Surging institutional adoption and inflationary concerns have lifted the cryptocurrency market to meteoric highs during the pandemic—but not without massive volatility. After reaching a total market cap of nearly $2.3 trillion, cryptocurrencies shed a staggering $300 billion in value within 24 hours earlier this month as mining concerns triggered more than $10 billion in bitcoin selloffs. Despite the crash, the global crypto market has since started to recover and is now worth nearly $2.1 trillion—more than 9 times its value of $220 billion one year ago. This year alone, the market has nearly tripled.