Hey everyone, it's anik once again here a new recipe artcile share from everyone. I hope everyone like my recipe artcile. So lets start how make this recipe 👇👇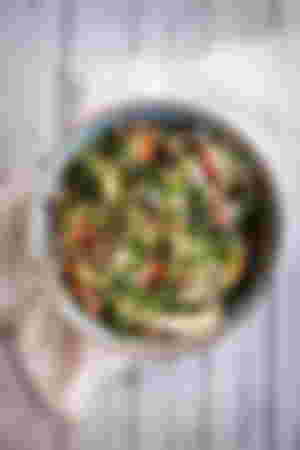 Sprouts -680 gram.

Slice tyrkey bacon -5.

Goat cheese -5 tbsp.

Sea salt - to taste.

Peper - tp taste.
Dressing :
Olive oil mayo- 130 gram.

Dijon mustard - 2 tbsp.

Apple cider vinger -2 tbsp.
Mix together the ingredients for the dressing and set aside.

Cook bakon untill cripsy. Then chop and crumble into pieces.

Use a sharp knife of thinly slice or shred the brusels sprouts into bowel.add the bacon bits and toss together.

Pour the dressing over the bruessels sprouts and mix.lastly fold in the goat chesse crumble or divided the salad into 5 protions and sprinkle goat chesse over each one.

Season to taste with sea & salt and peper.
So lets enjoy to recipe.....