Zero to Hero ~ May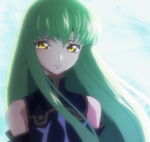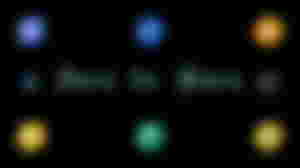 For May's Crypto of the Month Vote, we had 48 Followers submit their votes for 16 different cryptocurrencies! 
The Top 5 Cryptocurrencies with the most Votes:
1st -  Polygon (MATIC) with 14 votes
2nd - Litecoin (LTC) with 10 votes
3rd - Nano (XNO), Binance Coin (BNB) tied with 4 votes each
4th - Bitcoin Cash (BCH) with 3 votes
5th - Cardano (ADA) with 2 votes
The community has chosen....and Polygon (MATIC) is May's Crypto of the Month!
Complete the 4 steps below to enter the Zero to Hero Giveaway:
Follow me on Publish0x

Like this post

Tip this post

Leave your Polygon (MATIC) Wallet Address in the Comment section --- The reward will be sent via the Polygon Network.

OPTIONAL - Follow me on MEDIUM to earn one extra entry in the Giveaway. Leave your Medium username in the comments below if you completed this step!
You have until 7:00pm UTC on May 31st to complete the steps and enter the Zero to Hero Giveaway!
So what exactly is the Zero to Hero Giveaway?
It is a monthly giveaway on Publish0x, where I have committed to giving back 25% of my monthly Publish0x earnings to One Lucky Follower. 

Every month, my followers get to vote on the Crypto of the Month. 

The Crypto that receives the most votes, will determine the crypto that the Zero to Hero Winner will be paid out in. 

I normally make a Post for the Voting process in the first couple days of the month, and followers have until the 10th to get their votes in. 

If you have any questions, feel free to ask in the comments!
Last month, I paid $7.47 worth of Bitcoin (BTC) to the Winner, Amjadwaince.
The winner of the last giveaway won because of their Medium entry....it might be a good idea to improve your chances of winning!
If you are curious how the Lucky Follower is selected, check out this video:
Zero width embed
---
Remember that the more you like and tip my Articles, the more that will go towards the Monthly Giveaway Reward! 
---
Check out my Socials: https://linktr.ee/zerorequiem0x
See ya!
:)