U.S. Department of Justice charges 9 individuals in Crypto Ponzi Schemes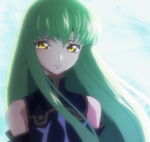 The founders of IcomTech and Forcount, later known as Weltsys, have been charged with Wire Fraud, Conspiracy to Commit Wire Fraud and Conspiracy to Commit Money Laundering.
The Department of Justice has announced that 9 people will be charged in these purported cryptocurrency Ponzi schemes.
The 9 individuals are:
David Carmona

Marco Ruiz Ochoa

Moses Valdez

Juan Arellano

David Brend

Gustavo Rodriguez

Francisley Da Silva

Juan Tacuri

Antonia Perez Hernandez
The Department of Justice alleges that "the founders and promoters of each scheme falsely promised their respective Victims, among other things, that profits from the companies' cryptocurrency trading and mining would result in guaranteed daily returns on Victims' investments and the doubling of those investments within six months.  In reality, neither company was engaging in cryptocurrency trading or mining, and the founders and promoters of both schemes were using Victim funds to pay other Victims, to further promote the schemes, and to enrich themselves."
Here is the link to the Department of Justice's press release announcing the news: 
https://www.justice.gov/usao-sdny/pr/us-attorney-announces-fraud-and-money-laundering-charges-against-founders-and-promoters
"With these two indictments, this Office is sending a message to all cryptocurrency scammers: We are coming for you. Stealing is stealing, even when dressed up in the jargon of cryptocurrency. Thanks to the efforts of federal, state, and international law enforcement, IcomTech and Forcount's founders and promoters are being held to account."

- Damian Williams, U.S. Attorney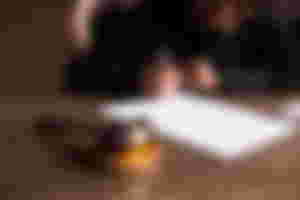 Allegedly, IcomTech and ForCount pretended to be a cryptocurrency trading and mining companies that promised insane returns.
Behind the scenes of these companies, the founders were using deposited funds to enrich themselves. 
To keep investors appeased, the companies pretended to show "profits", but most Victims were unable to withdraw any of these so-called profits and ultimately lost their entire investments.
"The excitement around cryptocurrency and the potential to make huge profits attracted would-be investors to the alleged schemes run by the individuals indicted today. With high end clothes and cars, these individuals are alleged to have presented a life of luxury to potential investors, but instead of a lucrative investment opportunity, the victims were fleeced of their savings and left with nothing to show for it. Homeland Security Investigations works tirelessly to uncover financial crimes and bring perpetrators to justice."

- Ivan J. Arvelo, HSI Special Agent in Charge
I have never heard of these companies before this news, but it is sad to see people losing money due to alleged scams.
Happy to see this news, if they are actually guilty and did defraud investors. 
I wish we see more of this as there are a lot of scams out there. 
Do you think this will stop the rampant scamming that is going on in crypto?
Is promoting a scam is deserving of jail time too?
See ya!
:)