Twitter and eToro Partnership: A New Era for Crypto Trading on Social Media?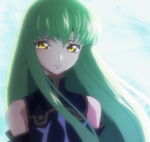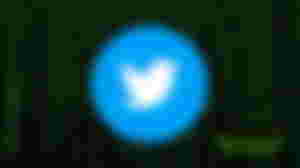 According to a CNBC report, Twitter has partnered with eToro, a financial services company, to offer real-time prices for crypto/stocks and will allow users to trade those assets directly through eToro.
Starting April 13th, users will be able to view "market charts on an expanded range of financial instruments" and the ability to purchase those assets through the eToro service.
Users can view real-time financial data by utilizing Twitter's "cashtags" feature, which requires you to search for the ticker symbol of the desired asset and put a dollar sign in front of it. The user will then be presented with detailed price information, provided by a TradingView.
Users can also choose to trade the selected asset by selecting "View on eToro" and then they will be redirected to the eToro site where they can engage in trading.
Elon Musk has spoken recently about Twitter becoming "the biggest financial institution in the world", and this certainly will help in that goal.
The partnership with eToro allows Twitter to expand its offering of financial services, and increase user engagement, especially among the generally young users.
"As we've grown over the past three years immensely, we've seen more and more of our users interact on Twitter [and] educate themselves about the markets.
There is very high quality content, real-time content on financial analysis of companies and what's happening around the world. We believe this partnership will enable us to reach those new audiences [and] connect better the brands of Twitter and eToro.
We are very excited about the intersection of finance and social media."
- Yoni Assia, CEO of eToro
This new partnership should also help to introduce crypto to a whole new wave of investors on Twitter.
With Twitter's massive user base, this could significantly boost adoption of cryptocurrencies.
By making crypto much more visible and available to users, I believe it would absolutely lead to an increase in new investors, which will ultimately drive the price of crypto higher based off the increased demand.
Not only will users gain easy access to trading crypto, but they will have access to the detailed charts and information which can be used as an educational tool for new investors
Looking at all the information and statistics before trading, allows users to make informed decisions regarding their investments.
---
What are your thoughts on this news?
Do you think you will utilize advanced trading charts and information on Twitter?
Is this a small step in the direction of crypto adoption?
---
Enter my Monthly Giveaway on Publish0x to win yourself some free Crypto!
Check out my Socials: https://linktr.ee/zerorequiem0x
See ya!
:)