The Binance and Voyager Deal is Dead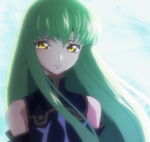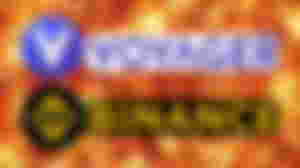 On April 25th, Voyager announced, via Twitter post, that the $1.02 billion Purchase Agreement with Binance.US has been terminated.
This termination comes less than one week since Voyager announced the deal would finally proceed after an agreement was struck with the U.S. Government.
In Voyager's court filing, it revealed that Binance.US sent the Notice of Termination in an email.
Voyager called the termination "disappointing" in their official statement addressing the unfortunate news.
The Chapter 11 plan approved in Bankruptcy Court, allows Voyager to move forward and "return value to customers via direct distribution".
This means that Voyager will not be searching for a new deal, and will now distribute all available funds to customers via a combination of cash and crypto.
Here is a link to the official court filing: https://cases.stretto.com/public/x193/11753/PLEADINGS/1175304252380000000171.pdf
Voyager took to Twitter to share the news with their followers and customers.
"Today we received a letter from Binance.US terminating the asset purchase agreement. While this development is disappointing, our chapter 11 plan allows for direct distribution of cash and crypto to customers (a "toggle option") via the Voyager platform.
Consistent with the plan, we will now move swiftly to return value to customers via direct distributions. We will provide more information on next steps and any actions customers need to take in the coming days."
- Statement from Voyager
Binance.US claims that a "hostile and uncertain regulatory climate" is the reason the purchase agreement had to be canceled.
This $1.02 billion deal between Binance and Voyager was originally agreed to back in late 2022, and then received final approval in early 2023, despite regulatory complaints from the Securities and Exchange Commission (SEC), the Federal Trade Commission (FTC), the Texas State Securities Board, and the Texas Department of Banking.
"While our hope throughout this process was to help Voyager's customers access their crypto. The hostile and uncertain regulatory climate in the United States has introduced an unpredictable operating environment impacting the entire American business community."
- Spokesperson for Binance
Well this news certainly came as a shock to me, especially after Voyager cleared the final hurdle last week.
Despite the initial gut punch of this news, it is not entirely bad as Voyager will begin distributing assets to customers.
I know that some victims of the Voyager collapse are in bad shape and are in need of anything that they can get from the defunct exchange.
However, without the Binance.US purchase agreement, I expect that customers will be receiving a significantly reduced payout.
---
What are your thoughts on this news?
What is better: Getting a smaller amount back now, or Continuing to wait for another purchase agreement?
---
See ya!
:)